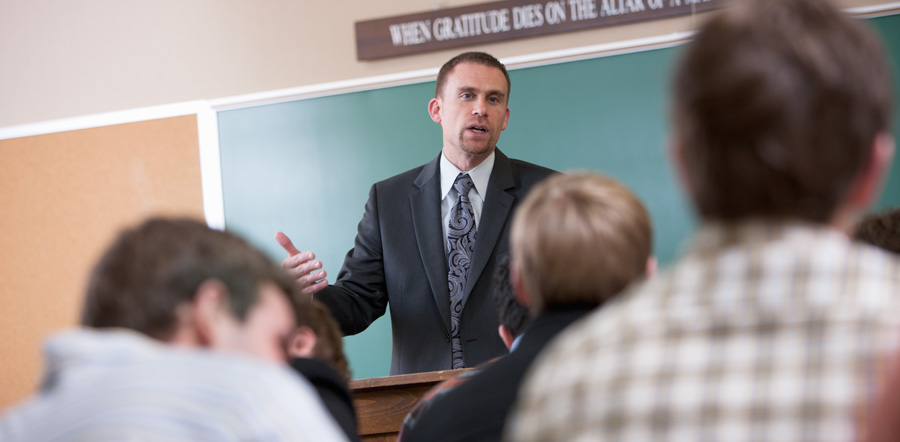 At BJU we believe that, because all truth is God's truth, knowledge can be pursued in a way that honors God.
This belief is the basis for the BJU Core, our unique combination of Bible and liberal arts courses.
With the BJU Core, you'll be grounded in the essential truths of the Christian faith, learn how to integrate a biblical worldview into all of life, and—ultimately—grow in your love for God.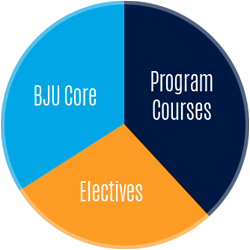 The BJU Core prepares you to embrace and defend a biblically based Christian faith and to integrate a biblical worldview into the social, intellectual and cultural facets of your life.
This core program offers instruction in Bible and the major fields of communication (both written and oral), science, math or technology, social sciences, philosophy or psychology, literature and fine arts.
Goals
The BJU Core, with prime importance given to the Bible, will equip students to:
Believe, explain, and defend the essential doctrines of the Christian faith.
Demonstrate essential communication skills in reading, writing, listening, and speaking.
Understand the essential features of human experience.

Understand the history of our world and the major features of civilization, government, and economics
Identify and appreciate excellence and beauty as expressed in literature, music and art
Understand the physical world as God's creation, as a stewardship given to man, and as the physical expression of His glory
Understand philosophy as man's attempt to define and organize truth

Demonstrate critical thinking in analyzing, evaluating, and synthesizing information and ideas.
Develop solutions to problems, working independently and with others, through critical and creative thinking.
Integrate all of life in a Biblical worldview.
The Bible Component
Knowledge of the Bible is indispensable in knowing God. Both the Old and New Testaments reveal the person and works of God.
Knowledge of the Bible also provides you as a believer with an understanding of orthodox Christian doctrine and a basis for identifying and refuting deviations from such doctrine.
Most importantly, knowledge of the Bible implants the knowledge of God in your character and life. It supersedes all other knowledge in its power to directly increase both your love and holiness.
That's why the abilities to appropriate Scripture properly and to apply biblical commands and principles to all of life are of first importance to you as a believer.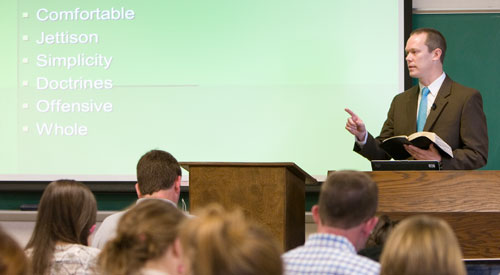 The Liberal Arts Component
Though God reveals Himself primarily through Scripture, God has brought into existence a universe expressive of Himself. God has identified one part of His creation, humanity, as formed "in the image of God" (Gen. 1:26–27) and has uniquely equipped us with the necessary faculties for studying and ruling over the created world.
Scripture demonstrates that man, like God, possesses the faculties of mind, will, emotions and social disposition. God is a relational Being whose first observation about His human creature was that "it is not good that the man should be alone" (Gen. 2:18). God is a communicator and a revealer, most specifically through written communication. God is an aesthetically rich Creator. A fundamental characteristic of God is truth.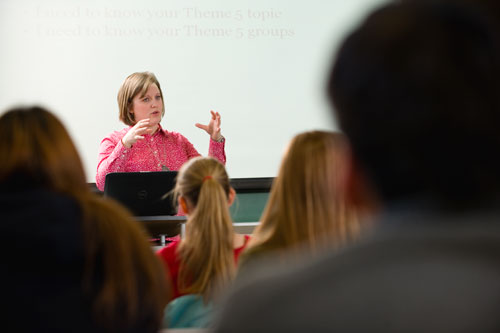 The study of the liberal arts equips us to know and imitate our Creator. It enables us to understand and communicate truth, to know and love beauty, to understand humanity and its institutions so that we can relate better to our fellow creatures individually and as part of their cultures and societies, and to understand and rule over creation.
Credit Example
| | Associate Degree | Humanities, Social Sciences | Applied, STEM, Pre-professional, Professional |
| --- | --- | --- | --- |
| Bible | 8 | 16 | 16 |
| Liberal Arts | 19 | 40 | 40 |
| Language | 0 | 12 | 0 |