Focused on the cross of Christ
"Live a life that is focused on the cross of Christ" is what Mr. Mike Buiter would say to if he had the opportunity to communicate only one thing to his students. "As we examine our own sinfulness, our need of a redeemer, and Christ's atoning work on the cross – we have an accurate context for life in business. Fame and fortune are fine if God provides, but life is really about worshiping our great God and serving Him with joy."
Love for teaching revealed in ministry
His parents were heavily involved in their church and exposed Mr. Buiter to a genuine heart for ministry.
"My Dad was Sunday School Superintendent of our church," he said. "I became one of his substitute teachers when I was in Junior High. Mom also headed up Vacation Bible School. I remember the joy of seeing young children respond to the teaching of Scripture. God used those experiences to reveal His gift of teaching to me."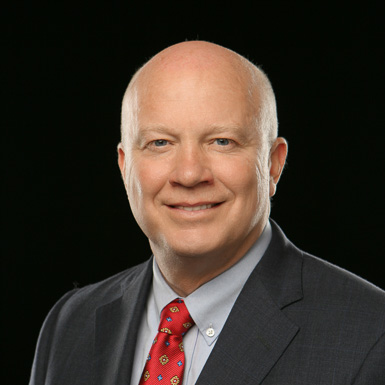 Experience adds value to the classroom
Mr. Buiter attended Bob Jones University, where he studied accounting. He received his MBA from Duke University; currently he is a member of the accounting faculty in the School of Business.
Before teaching at BJU, he worked at PriceWaterhouseCooper and Zales Diamond Corp. He landed his dream job at Dr Pepper Corporation, a Fortune 500 company, where he served as vice president of finance for eight years. Obviously, his experience has proved invaluable in the classroom as he explores with his students various business situations.
"Most business issues involve ethical choices," he said. "The first level of choice involves right and wrong. The next level involves our motivation for choosing right or wrong—and this is where I spend more time in class. Most of our students know the right answer to give to ethical questions. But are their choices motivated by a passion for Christ and The Gospel? I have found that my past experience in business has helped me relate spiritual teaching to business issues in a practical way."
Pointing students to Christ while equipping them for service
The University seeks to equip students not only with a thorough knowledge of their area of study but with godly character qualities that point people to the Gospel and a desire to serve Jesus. Mr. Buiter's personal mission statement aligns perfectly.
"My mission is to be an instrument in the hand of God to point students to Himself," he said. "The School of Business provides an opportunity to make meaningful contact with young men and women. It is my responsibility to model Christlikeness in such a way that will motivate them to be Gospel-centered, local church-serving, business professionals."
A unique license plate
Students who aren't business majors may not recognize Mr. Buiter, but they sure recognize his car: a cherry red Corvette with a DRPEPPR license plate. And speaking of cars, restoring old vehicles is one of Mr. Buiter's hobbies.