This past spring Clavier Companion sponsored its fourth annual Collegiate Writing Contest. College students at any level from around the world were invited to submit an essay on a pedagogical topic of their choice.
The grand prize was publication of the winning essay in the Clavier Companion. Steven Brundage (MMus Piano Pedagogy 2011) of the BJA music faculty was named the winner. You can read his essay Social Media, teacher directories, and websites: Online marketing strategies for your piano studio in the December 2011 edition of the publication.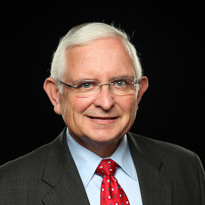 On October 21, 2011, Dr. Ed Dunbar was one of the featured performers at a special concert honoring his former professor Herndon Spillman.
This concert was given to commemorate Dr. Spillman's 35 years of service to the Louisiana State University and featured performances by six former and present students as well as several organ colleagues from around the country.
Dr. Dunbar performed Choral-Improvisation sur le "Victimæ paschali" by Charles Tournemire, reconstructed by Maurice Duruflé.
On Friday, December 2, 2011, the Symphonic Wind Band was joined by world-renowned trumpet players Charles Geyer and Barbara Butler in a performance of Carmen Fantasia. The Fantasia which takes themes from Bizet's Carmen, was arranged by Donald Hunsberger and premiered by the guest artists in 1994 during their tenure as the trumpet professors at the Eastman School of Music. Their performance was part of the band's annual winter concert held right after the annual lighting ceremony.
This collaboration was a great success. Butler and Geyer both expressed admiration for the level of preparation of the Wind Band students. Mr. Geyer remarked to the Wind Band conductor Dr. Dan Turner that the mark of a professional musician is the ability to adjust quickly in any musical circumstance and that he was very impressed with the BJU ensemble's ability to collaborate on such an intricate work. The Joliet, Ill., law firm Dystrup, Hoster & Jarot, P.C., generously underwrote the performance of our guest artists.
On December 7, 2011, Natalie Parker (BMus Clarinet Performance 2009) was named the winner of the audition for the principal clarinet position in the San Francisco Ballet Orchestra. Her tenure began immediately with a series of performances of Tchaikovsky's Nutcracker.
Tuesday evening, December 13, 2011, Jess Langston Turner's (MMus Trumpet Performance 2008) The Exultant Heart, a work for symphonic band, was premiered by the International School of Luxembourg's Symphonic Band. The conductor of the band, Demosthenes Dimitrakoulakos, commissioned the work as an anniversary gift for his wife. Read the details of the performance.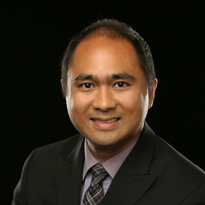 The University Singers, conducted by Dr. Eli Yanson, represented BJU at this year's Upstate Intercollegiate Choral Invitational Festival held at Southern Wesleyan University.
Other schools represented were Mars Hill College, Clemson University, Presbyterian College, Erskine College, and Southern Wesleyan University. The event was webcast live on Ustream (starts near minute 54).
The University Singers are primarily freshman music majors and minors.