Dan Olinger — Faculty Spotlight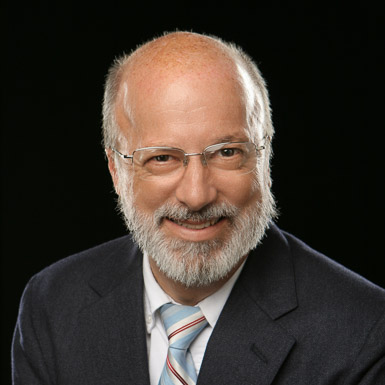 Constantly learning
"I like to learn everything I can about everything I can," said Dan Olinger, a member of the School of Religion faculty.
Dr. Olinger graduated from Bob Jones University with an undergrad, master's and doctor of philosophy degree in Bible. He worked at the BJU Press for 19 years and then transitioned to the School of Religion where he became a member of the Bible faculty.
"I worked at BJU Press realizing along the way that I could be not only content but quite happy there if the Lord so willed," he said. "But eventually the teaching position opened, and I moved into it with delight."
Aiming for Christlikeness
As a teacher, Dr. Olinger's mission is to encourage his students to aim for Christlikeness by being an example and to "equip them to serve Christ effectively in whatever role God provides for them." With his mission he strives to pass along the knowledge of the Bible and the proper tools for application and the determination to always follow Jesus Christ.
Ministering locally and internationally
While not at school, Dr. Olinger is an elder at his church, Heritage Bible Church in Greer, S.C., and is a leader of an Africa mission team. These roles have strengthened his ministry as a teacher.
"The place where the work really gets done is the local church," he said. "My wife and I got married, we joined a church and we've stayed active. To my mind, that has most directly informed my teaching. A lot of classroom examples of how to deal with different situations. You learn a lot of the way ministry gets done. There is really no substitute for the local church experience.
"Missions work opens your horizons beyond America. America isn't the standard of right and wrong in the universe; Scripture is. God has His people everywhere, and they do things differently in other places, and that's fine, as long as it's within the biblical perimeters. I just thrive on that, and I bring that kind of stuff back into the classroom all the time."
Inspired by Haggai
His favorite book of the Bible is Haggai. He says, "I was providentially directed to it years ago and have long and pleasant interaction with it. I love the history of that period and the way God used ordinary but faithful people to bring blessing and fulfilled promises out of rubble, while also extending to them promises that could be fulfilled completely only in Christ."
Seeking God's will
On "finding" or "knowing" God's will, Dr. Olinger encourages students to "be patient. You're not going to know everything up front. The Lord unrolls things over time. Do the right thing today, and it'll be fine in 30 years." His greatest challenges as a faculty member are to stay current in his field and where the current state of the world is right now, and to keep his teaching material fresh.
"It feels like history is speeding up," he said. "It feels like there's more and more happening all the time. You can get overwhelmed and frustrated by that I suppose, but the Lord knows what we're capable of so you do the best you can."