School of Religion Summer 2013 Report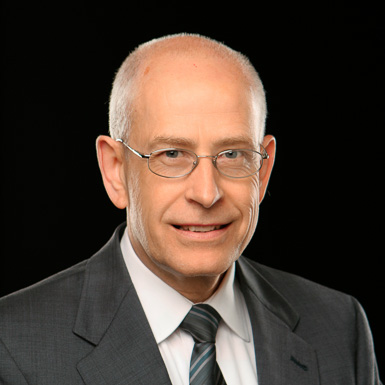 Royce B. Short, PhD
Dean, School of Religion
Email
PTL! In this world of tweets and texting and 140 characters, we're all familiar with abbreviations and acronyms. Although they are brief, some of them are very pregnant with meaning, containing so much more than meets the eye. PTL—praise the Lord—is one such example, because the content of our praise of Him is virtually unlimited. (Of course, an alternate expression for PTL is "hallelujah," but it takes longer to text it!) So during this time of "change of pace" on campus, it is a good time to "count (and re-count) our many blessings and see what God has done!"
On Friday, May 3, our commencement exercises concluded another God-blessed academic year. As is our tradition, a number of graduating seniors gave testimonies in lieu of a commencement speaker, and it was a "PTL moment" as God was at center stage. His Person (attributes) and works (actions) were proclaimed to a packed Founder's Memorial Amphitorium audience. The graduates' litanies of praise sounded like an exposition of Psalm 103. In fact, perhaps now would be a good time to interrupt your reading of this email, grab a hymnal, and read/sing/hum Henry Lyte's hymn based on this psalm, "Praise, My Soul, the King of Heaven." Surely, we can conclude with the songwriter, "Alleluia! (PTL) Praise with us the God of grace!"
Inside this Issue
Summer Prayer Requests
I trust you will share some prayer burdens with us this summer. First, pray for the graduates—as they "step out of the nest"—that they will seek the Lord's direction regarding jobs, further education and marriage. Also, we want to see them get plugged into a good local assembly immediately. Second, many of our School of Religion students are serving a required Church Internship this summer. Thank you to those pastors reading this who are mentoring these "shepherds in training." Finally, BJU has a number of summer mission teams led by faculty and staff serving in Africa, Antigua, Australia, Brazil (soccer), Europe (musical), Southeast Asia and the Western U.S.
Online Classes Continue to Grow

Our in-residence summer school classes were greatly reduced this summer because of the popularity and variety of our online offerings. In the SOR we offer Bible Doctrines as well as Apologetics & Worldview (both are core Bible classes required of every BJU student), and we are in the process of adding a few more.
Equipped for Ministry
We know that ministry life in the trenches can be challenging. I thank God for those of you who "stick by the stuff" and raise a prophetic clarion call in the midst of our cultural and moral darkness. Therefore, we are striving by God's grace to fill the tool chests of each one entrusted to our care with all the necessary equipment to be an unashamed workman. To that end we have made some programmatic adjustments. Effective immediately our Christian Missions major will be named Cross-Cultural Service. This is only a name change—not an adjustment in the content—as we continue to equip prospective foreign missionaries. Also, we have simplified our many SOR majors (Youth Ministries, Pastoral Studies, Camp Ministries, Bible) into a comprehensive Bible major. Since the call to Christian ministry encompasses so many things (and generally not simply a little niche), this major enables the student to be prepared for a lifetime of service. Four semesters of a foreign language will still be required in this major, but it can be Greek or any modern language. Because of university-wide adjustments, these students will also have at least 16 hours of general electives—enabling them to focus on another area as well (e.g., counseling, business, communication, music). I'm sorry to announce that we have discontinued our Women's Ministries major. However, there are several other majors whereby a young woman can still get the training that degree offered.
No doubt, many of you know someone who should pursue post-high school education at BJU (and especially some who feel the nudging of the Spirit into gospel ministry). Would you be willing to spend a little extra time with them to mentor/nurture/"coach" them spiritually at this critical juncture of life—and then help them see how the BJU experience is just what the doctor ordered? We would especially love to partner with you in training the next generation of shepherds. Thanks in advance for being co-laborers in this great enterprise of ministry preparation.
Book Offer
We have already noted that "life in the ministry trenches" can be challenging as we shepherd God's flock. One constant challenge we face when helping people—including unbelievers—is the meaning and purpose of suffering. A helpful pastoral resource in this regard is Brian Cosby's Suffering and Sovereignty (Grand Rapids: Reformation Heritage Books, 2012; 142 pp., paperback). This book retails for $20, but you can purchase it through November 30, 2013, for $12 (in the Campus Store or on the Web). Use the code SOR1113 or ask for the SOR special. Tax and shipping will be added to the purchase. Order online from the Campus Store or call (800) 252-1927.
In Closing
If at any time you have questions about the SOR, suggestions to sharpen our training, or ideas about things we could do to strengthen you on the field, please email me or call (864) 242-5100, ext. 2800.