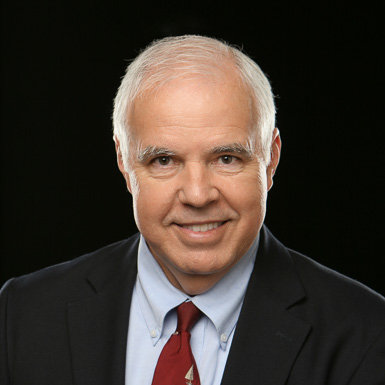 Education
MS, Applied Computer Science, Columbus State University
BIET, Industrial Engineering Technology, Southern Polytechnic State University
Courses
About Alan
Mr. Hughes has more than 32 years of information technology experience, and has served with several large companies, including Blue Cross and Blue Shield of GA, AFLAC, W.C. Bradley Co., and Total Systems Services. His career included positions such as systems programmer, network engineer, application developer, technical trainer, project manager, IT manager, and technical resource director. He has over 5 years of higher education experience teaching information technology at the university level.
A member of the Bob Jones University faculty since 2009, Mr. Hughes's academic interests include computer technology, information security and business continuity. He holds a Master's in Applied Computer Science from Columbus State University, and is currently pursuing a doctorate with an emphasis computer and information security. As a Certified Information Systems Auditor and a Certified Business Continuity Professional, the areas of security, risk, and business continuity are of particular interest to Mr. Hughes. He has presented twice at Disaster Recovery Journal's East coast conference in Orlando, FL. Mr. Hughes uses his extensive experience in the business world to bring relevant and practical application to each of his classes.
Mr. Hughes is a member of Mount Calvary Baptist Church in Greenville, SC. He serves in the Extended Pulpit ministry, working with the audio-visual team to transfer sermons and other sessions to various media for distribution around the world. He enjoys spending time with his wife, six children and son-in-law, and two grandsons. Mr. Hughes also enjoys reading about America's Christian history.