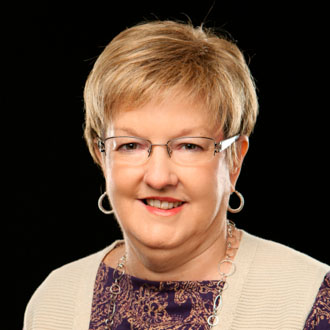 Education
EdD, Curriculum and Instruction, Bob Jones University
MEd, Secondary Education, Bob Jones University
BS, Secondary Education, Bob Jones University
About Brenda
Brenda Ball has taught for over 30 years. The first years of her teaching were in Christian and public schools in Michigan and Ohio where she taught both science and English. Her major in college was science education .After graduation, she remained on staff at BJU as a residence hall supervisor and served as lead counselor at the Wilds during the summer. She taught at Bob Jones Academy in the high school and junior high as well as the then distant learning BJ LINC and HomeSat before teaching on the univeresity level. Brenda completed her doctorate in education in 2003 and began teaching education classes in the university.
Brenda's desire is that the future teachers she teaches in her classes will love the young people they teach and love the art of teaching. She teaches Educational Psychology, a foundational course for all education majors. She loves to tell her students that discipline problems will be greatly diminished if the teachers go to class prepared and have built relationships with the students they teach. Her desire as her classes study educational theories is that these future teachers will take the theories and apply those that best exemplify qualities of the effective teacher.
Brenda grew up in a Christian home and accepted Christ as Savior when she was nine. She loves to travel and has made a hobby of photography in her travels. She often speaks at Christian School conventions on assessment, motivation, and qualities of effective teaching.