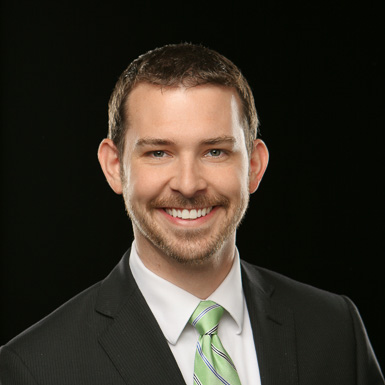 Education
MSN, Acute Care Nurse Practitioner, Vanderbilt University
BSN, Nursing, Bob Jones University
Courses
Nursing Process: Advanced Medical-Surgical Nursing (Nu 401)
Nursing Process: Psychiatric Nursing (Nu 400)
About Brad
I graduated from Bob Jones University in 2005 with a Bachelor's of Science in Nursing degree. I began my first position as a registered nurse in June 2005, working as a staff nurse in the Level 1 Trauma Center Emergency Department at Spartanburg Regional Medical Center. During the three and a half years there, I demonstrated the ability I gained from my exceptional education, receiving the highest performance review in the department two years in a row, and receiving an award as employee of the month in our department.
While I thoroughly enjoyed working as a staff nurse, I had always yearned to return to Bob Jones to teach in the Nursing department. I saw my calling as a unique opportunity to mentor my students the same way I had been mentored in my own undergraduate academic pursuits. In the fall of 2008, I began working on an advanced degree in Acute Care at Vanderbilt University, in Nashville, Tennessee, which was ranked among the top 20 nursing graduate programs in the country. At this same point in time, I began working as faculty at Bob Jones University, assisting in both the Critical Care course and the Psychiatric Nursing course.
After finishing my Acute Care Nurse Practitioner degree in August 2010, I started coordinating the student hospital clinicals for the Psychiatric Nursing course, while lecturing and working as a clinical instructor in Critical Care Nursing. I also assist with a Pediatric Nursing course during the spring semester. Concurrently, I work on an as needed or per diem basis both as a registered nurse at North Greenville Medical Center in the Emergency Department and as needed as a nurse practitioner at Greer Medical Center in the Emergency Department. My wife and I also serve at our church in the 2-3 year-old nursery, where we have worked together for 10 years, and we serve as coaches of our church Bible Quiz team, where we have worked for 7 years.