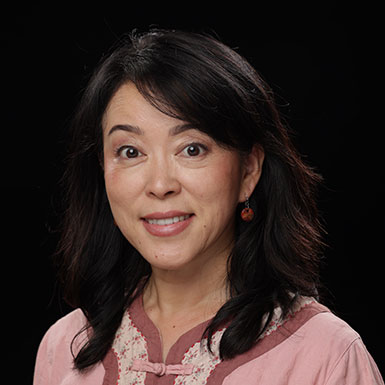 Education
EdD, Curriculum and Instruction, Bob Jones University
MEd, English, Bob Jones University
MA, Applied Linguistics, Dalian Maritime University
BA, English Education & Literature Education, Bohai University
Courses
About Ying
Ying Leach is a Chinese native from Liaoning Province. She holds a doctoral degree in Education Curriculum, a master's degree in English Education from Bob Jones University, a master's degree in Applied Linguistics at Dalian Maritime University in 2001, and a bachelor's degree in English Literature and Education from Baohai University in 1996, China. Currently she is teaching Chinese at BJU and advising international freshmen. She holds a qualification certification of Mandarin Level A from China. Since 2001, as the first Chinese teacher at BJU, Ying has created a three-year Chinese program and curricula. Besides teaching, Ying has helped students prepare for an official Chinese proficiency exam (HSK and HSKK) and to apply for scholarships in China. Ying has actively prepared her University students to participate in the South Carolina Palmetto Chinese Star Contest held every year. In 2012, her student won the Palmetto Chinese Star.
Ying has been involved in many other teaching and translating activities, including translation editor for the magazine Textile World Asia for eight years; Chinese language instructor and intercultural trainer for Wetzel Services Inc., since 2010; conference translator for the World Fish Expo, and for the World Women Beach Volleyball Tournament in Dalian, China, 2000. She recently had an article published at Guizhou University entitled "Integrating Technology in Teaching Chinese as a Foreign Language."
Ying's other skills include competitive badminton and Chinese brush calligraphy. She is an active member of the Greenville Badminton Club. Having grown up in Northeastern ("Dongbei") China with a father who was a super chef, Ying loves Dongbei cuisine, including making its world-famous dumplings.