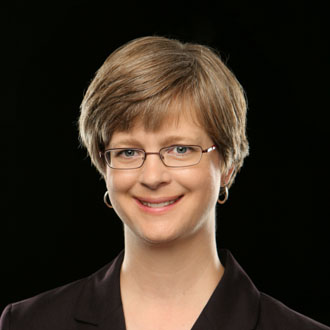 Education
MS, Biblical Counseling, Bob Jones University
MS, Nursing, Clemson University
BSN, Nursing, Bob Jones University
About Cynthia
After graduating from Bob Jones University with a BSN degree in 1994, I worked at Barge Memorial Hospital on the BJU campus, cross-training into medical-surgical, labor/delivery, and emergency nursing. I also worked on a pediatric medical-surgical unit at Greenville Memorial Hospital. My initial goal was to go to the mission field full-time. However, in 1998, God directed me into nursing education at BJU, freeing my summers for a youth camp ministry in Mexico. During my first few years of teaching, I earned a master of science in nursing with a family nurse practitioner emphasis at Clemson University. Later, I completed a master's degree in biblical counseling from BJU and then began pursuing a doctorate in education, also from BJU.
I teach pediatrics, oncology, and biblical response to psychiatric nursing. I am also in charge of the senior-level professional courses, including Nurse in Christian Service, Professional Issues, and the capstone leadership/management course. As a Christian nursing professional, my desire is for students to see nursing as a means to an end. Nursing is a tool that God can use for unique ministry in the body of Christ. Christian nurses are valuable assets to their local churches in teaching, counseling, and assisting with health concerns. As I teach, I want students to see people through God's eyes and to gain an eternal perspective of nursing.
Right now, my main hobby is anything and everything having to do with finishing graduate school. I also play my cello in our church orchestra and cuddle babies in the church nursery once or twice a month. In between, I like to read, bike, cook, crochet, and travel. Last summer, I put 3500 miles on my cute red Toyota Corolla as I drove a big Midwest loop through Ohio, Michigan, Minnesota, Arkansas, and Tennessee. It was a blessing to be able to visit family and friends, including two friends from nursing school, and to enjoy the beauty of God's creation. I praise the Lord for saving me, for guiding me into ministry here at BJU, and for demonstrating His faithfulness and grace in my life each day. To God be the glory!