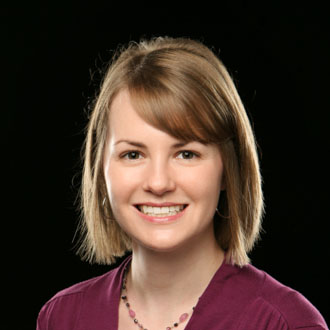 Education
MS, Nutrition, Eastern Michigan University
One-Year Cert, Dietetics--Coordinated program in dietetics, Wayne State University
BS, Foods and Nutrition, Bob Jones University
Courses Taught
About Deborah
Deborah is a Registered Dietitian and South Carolina Licensed Dietitian who holds a Master of Science in Human Nutrition from Eastern Michigan University. Presently, she is pursuing a Doctorate of Clinical Nutrition from Rutgers University. Prior to teaching at BJU, she worked as a clinical dietitian at multiple long-term care facilities in Michigan, her home state. During the summers, she consults for Greenville County School District's Food and Nutrition Services by participating in their culinary training program as a nutrition instructor.
Deborah enjoys remaining active in the profession of dietetics by holding membership in the Academy of Nutrition and Dietetics, serving as the Scholarships and Awards Chair for the South Carolina Academy of Nutrition and Dietetics, and being a dietetics program reviewer for the Accreditation Council for Education in Nutrition and Dietetics. At BJU, she is passionate about teaching students about nutrition, encouraging students to apply this knowledge to their lives, and seeing them make healthy diet and lifestyle choices. Deborah sees nutrition as a tool to not just promote health and prevent disease but also to serve others, both believers and unbelievers, in pointing them to Christ and encouraging them to care for the bodies that God has given to them. In FN 260 Nutrition, she takes a case-based approach to her teaching by directing students to apply what they are learning through lecture and course reading to "real life" client/patient scenarios. Her goal is to prepare students for situations that they will encounter in their future employment and through ministry.
In her spare time, Deborah enjoys spending time with her husband by exploring ethnic food markets, trying new foods and cuisines, cooking, and traveling. Her favorite international city is London, but she has also visited Paris, Rome, Prague, multiple cities in Germany, Grand Cayman Island, Jamaica, and a couple of cities in Mexico. She enjoys learning about other cultures and their foods so that she is better able to meet the physical and spiritual needs of the students, clients, and patients that God brings into her life.