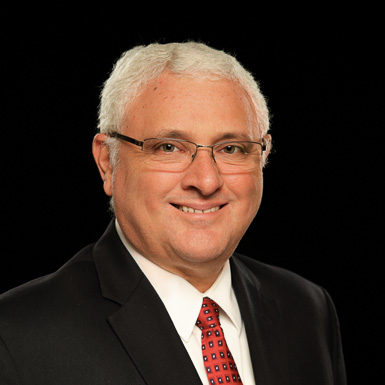 Education
DPasTh, Pastoral Theology, Bob Jones University
MS, Education Administration, Bob Jones University
MA, Bible, Bob Jones University
BA, Bible, Bob Jones University
Courses
About Doug
Dr. Sprunger has served at BJU as a faculty member and division chairman in the fields of Bible and Christian ministries since 2002. After serving as a pastor for 20 years, he sensed God's clear leading to share his knowledge and love for the Bible and local churches with future pastors, missionaries, and lay leaders. He earned his doctorate in pastoral theology after writing a dissertation which relates a biblical philosophy of church ministry with church growth. He believes the Bible is the best foundation for a person's life, work, and world view regardless of the field of endeavor he or she might pursue. In his teaching, he regularly applies Scriptures to life, whether he is teaching a course on doctrines, the life of Christ, Paul's letters, or church ministries.
His favorite subject is biblical church ministries—a topic he teaches in courses for both ministerial and non-ministerial students. He brings his biblical knowledge and pastoral experience to these courses and gives students a clear understanding of a local church, including its structure, priorities, and responsibilities, regardless of the culture in which that church is called to serve. He has delivered the core content from this course in churches and has given permission to others to teach the material in their Sunday school classes.
He serves on the deacon board of Morningside Baptist Church and on the advisory board of Open Door Baptist Missions. He oversees a Sunday service for a local residential care facility. His wife, Gina, teaches hymn-playing at BJU and works actively in the music program of their church. In their personal lives, they enjoy family experiences, biking, hiking, and home-improvement projects.