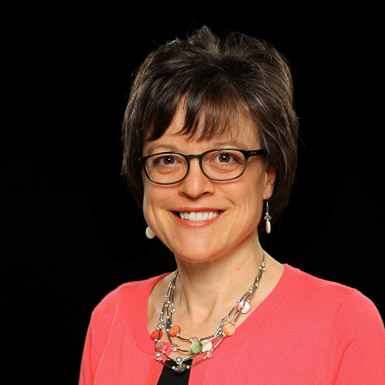 Education
EdD, Curriculum and Instruction, Bob Jones University
MS, Counseling, Bob Jones University
MEd, Music Education, Bob Jones University
BA, History, Bob Jones University
About Esther
Dr. White has more than 20 years of education-related experience, serving not only in roles as college residence hall counselor and supervisor, but also in Christian schools as teacher, guidance counselor, and administrative team member. She currently serves as high school guidance counselor and assistant administrator at Bob Jones Academy. She has written for several Christian educational magazine and book endeavors, and she presents workshops at Christian school teacher conventions.
Since the fall of 2005, Dr. White has served as an adjunct member of the BJU faculty, teaching Adolescent Psychology. Drawing on her many years of experience with teens, she enjoys challenging and inspiring college students to understand, love, and wisely reach out to teens who will be a part of the home, church, school, or other professional or ministry-related contexts.
Dr. White teaches three-year-old Sunday school and four-year-old vacation Bible school at Mount Calvary Baptist Church in Greenville, SC, where she is also active in the music ministry. In addition, she regularly counsels at the church's teen camp. She enjoys visiting friends and relatives on the foreign mission field and includes Kenya, England, Austria, and Papua New Guinea among her overseas missions experiences. Several church history tours, both to England, Scotland, and Wales and to Italy, Austria, Switzerland, and Germany have also been treasured educational experiences. Dr. White enjoys reading and loves spending time with her nieces and nephews. She combines those loves in an annual book contest with those nieces and nephews.