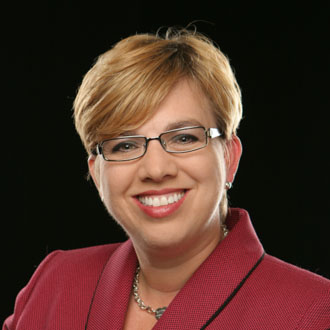 Education
PhD, Mass Communications, University of South Carolina - Columbia
MA, Journalism, University of South Carolina - Columbia
MS, Radio & Television Broadcasting, Bob Jones University
BS, Radio & Television Broadcasting, Bob Jones University
Courses Taught
About Heidi
Dr. Heidi D. Campbell joined Bob Jones University as Professor and General Manager of WBJU Campus Media in August 2001. A seasoned media professional and educator, Campbell has also served in public relations, program director for a Christian radio network, chair of the Radio & Television Broadcasting department at BJU, and has done extensive research in the area of media effects. She received a B.S. in Radio and Television Broadcasting and M.S. in Broadcast Management from Bob Jones University, an M.A. in Journalism from University of South Carolina, and Ph.D. in Mass Communication from the University of South Carolina-Columbia.
Campbell has worked professionally in media. She has served as announcer, copy writer, and program director in both secular and Christian radio. As a radio program producer, Campbell produced a radio program called Today's Christian Teen which was syndicated on more than 250 radio stations in the United States and the Caribbean. While working for a Christian Spanish radio network, she also produced radio programs syndicated internationally, including a weekly children's program, a Sunday worship hour, a women's program, and several Christmas programs and specials which were broadcast on more than 100 radio stations in 10 countries in Latin America. Campbell is now a consultant for media organizations helping them with program development, strategic communication plans, and new media strategies.
Her teaching areas include Broadcasting, Mass Communication and Society, Media Relations and Media Management, and Media Communications. While Campbel loves teaching a variety of mass media courses and delving into the lives of her students, her passion is research. Campbell's research focus is on religion and media, the emerging adult, and the effects of new media technologies on the audience. Campbell has presented her research at dozens of conferences and conventions, has received awards for her research, and has also received a research grant to research new radio technologies for the National Religious Broadcasters association. Her works in progress include research on the relationship between Emerging Adulthood and Facebook use, and a History of the Womanpower Campaign of WWII.

Active in journalism and mass communication educational and professional organizations, Campbell is a member of the Association for Education in Journalism and Mass Communication (AEJMC), the premier association for this particular field of education; the National Religious Broadcasters Association (NRB), a Christian association dedicated to protecting free speech and assisting Christian organizations in communicating the gospel of Jesus Christ; the Broadcast Education Association (BEA), the National Communication Association (NCA), and the South Carolina Broadcasters Association (SCBA). Campbell has served on the intercollegiate committee of NRB for the past six years and has chaired their annual Academic Innovation Exchange conference for the past five years.
Campbell is married and has a toddler. Her personal interests include reading, drinking good coffee, cooking, traveling, and spending time with friends.