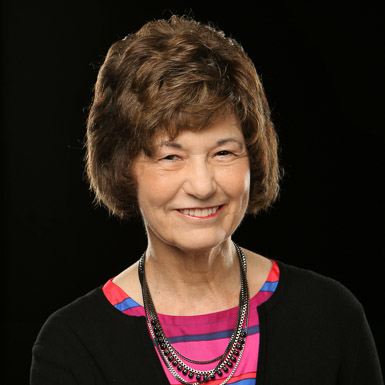 Education
MA, French, Eastern Michigan University
BA, French, Bob Jones University
About Jackie
Jacqueline Darlington Eaves earned her B.A. in French from BJU and her M.A. in French Language and Literature from Eastern Michigan University in Ypsilanti, Michigan. She has forty-three years of teaching experience at BJU and has also taught English to French speakers, as well as literacy to French speakers, at the Faculté théologique et biblique de Cameroun in Foumban, Cameroun, West Africa. In addition to her teaching responsibilities in Africa, she translated seminary classroom materials and served as an oral translator. Having an interest in world missions and the essential role of language learning in reaching people for Christ, she has also taught in BJU's Summer Missionary Linguistic Seminar.
At BJU Mrs. Eaves teaches beginning French courses and the advanced courses of French Conversation and French Civilization. She has directed student dramatic productions of Molière's Le Bourgeois Gentilhomme, Eugène Labiche's La Poudre aux Yeux and Tristan Bernard's L'Anglais tel qu'on le parle. Her French Conversation course students prepare and produce a film project of a French news broadcast. Believing that the ability to communicate is a gift of God and that Christians have a unique responsibility to use it for His glory and the furtherance of His kingdom, she emphasizes in her courses the acquisition of the linguistic tools and cultural awareness necessary for the Christian to survive in a francophone environment.
Mrs. Eaves enjoys traveling and finding aspects of French cultural and linguistic influence around the world. She also enjoys spending time with her grandchildren and participating in the activities and services of her church, Greenville Christian Fellowship.
X