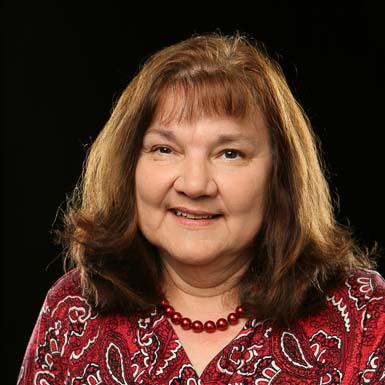 Education
PhD, English, Miami University - Oxford
MA, English, Clemson University
BA, English, Tennessee Temple University
About Janie
Janie Caves McCauley holds a PhD degree in English literature with a specialization in Shakespeare from Miami University of Oxford, Ohio. She has twice been awarded a post-doctoral fellowship in Shakespeare studies at Princeton University. An interdisciplinary scholar in literature, theater and music, she has been a faculty member at Bob Jones University in the English and Theatre Arts departments since 1974.
Academic journals that have published Dr. McCauley's articles include Shakespeare Bulletin, Hamlet Studies, Shaw Review, George Herbert Journal, Shakespeare Yearbook and Thornton Wilder Newsletter. Dr. McCauley has spoken at international Shakespeare conferences in Montreal, Tokyo, Malaga, Moscow and Washington. In 2013 Northwestern University Press published her monograph on American playwright Thornton Wilder's collaboration with German composer Paul Hindemith on the opera "The Long Christmas Dinner." NUP has described Dr. McCauley's work as a "ground-breaking" 21st-century perspective on Wilder. In addition to her academic publications, Dr. McCauley has contributed over 300 concert and theater reviews to The Greenville News, where she has served as a contributing writer since 1991.
Among the courses Dr. McCauley has taught at BJU are British Literature to 1688, Seventeenth-Century Literature, Chaucer, Shakespeare in Performance, Dramaturgy, and Theatre History and Literature. In addition to teaching, Dr. McCauley is currently researching the artistic work of Holocaust victims, especially composers, teachers and artists imprisoned at Terezin in the Czech Republic. Her summers are devoted to Christian missions in Europe, where she serves as a co-director of BJU's Musical Mission Team. She is a member of Mt. Calvary Baptist Church, one of the Greenville, SC, churches that support the work of the mission team. Each summer the team gives approximately 75 concerts of Christian music followed by a Gospel message in churches and other venues across Europe. This evangelistic ministry is now 24 years old.