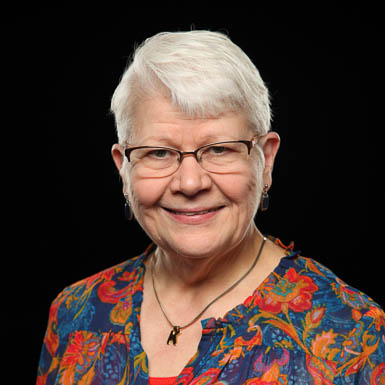 Education
PhD, Musicology, University of North Carolina at Chapel Hill
MA, Piano, Bob Jones University
BA, Piano, Bob Jones University
Courses
About Karen
Dr. Karen Wilson joined the Bob Jones University faculty in 1966, after completing her Bachelor of Arts and Master of Arts degrees in piano performance under Laurence Morton at her alma mater. After further graduate work at Boston University under Dr. Joel Sheveloff, Dr. Malloy Miller, and Dr. Hugo Norden, she continued her doctoral studies in musicology at the University of North Carolina at Chapel Hill in 1977. After one semester of study there, she was awarded a graduate assistantship for the remaining two and a half years. She was privileged to study with Dr. James Pruett, Dr. Calvin Bower, Dr. Howard Smither, Dr. Thomas Warburton, Dr. Roger Hannay, and to complete her dissertation under the guidance of Dr. William S. Newman. Her doctoral dissertation was a historical and stylistic analysis of Franz Liszt's Years of Pilgimage. She currently serves as the head of the music history and literature department at BJU.
Since completing her doctoral studies, she has prepared and given lecture-recitals of Liszt, taught various workshops on piano literature, presented the opening lectures for the faculty music series (usually biennially), researched and written program notes for various Artist Series, orchestral programs, and choral concerts throughout each semester.
She is an active member of and adjudicator for the National Guild of Piano Teachers, having judged widely in the southeast as well as New England and Arizona. She has also served as an adjudicator for the SCMTA, Georgia State MTA auditions, SC Federation of Music Clubs, and various scholarship auditions.
She is also an active member of the American Musicological Society. Formerly she has been active in the SCMTA at the state level, twice as treasurer, and pre-college local and state chairman for piano auditions.
Since 1981 she has been involved in working as the primary pianist at Trinity Baptist Church in Gaffney, SC.