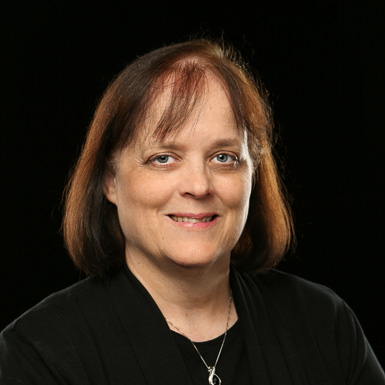 Education
MA, Cinema, Bob Jones University
BA, History, Bob Jones University
Courses
About Laura
Laura Stevenson holds a Bachelor of Arts degree in History and a Master of Arts degree in Cinema from Bob Jones University in Greenville, South Carolina and was a student of Dr. Katherine Corne Stenholm. Laura currently teaches Film and Video Editing I and II and has also taught Directed Research, Cinema Workshop, Motion Picture Production Techniques and has supervised Production Internships.She also assisted Dr. Katherine Stenholm in Cinema Seminar, Directing and Seminar in Creative Cinema and has supervised students working on their sophomore, senior, and graduate film projects. She has served as a student academic advisor for Cinema and Video Production majors for over twenty years.
Since 1976, Laura has worked professionally as a filmmaker with Unusual Films, primarily as an editor. She has been the chief editor for a number of Unusual Films feature films, including The Printing, The Treasure Map, Project Dinosaur, Appalachian Trial, and the studio's latest feature, Milltown Pride. She was an assistant editor for the feature film Sheffey and an editor on Beyond the Night. In addition, she has edited numerous other Unusual Films film and multi-image productions and has also acted in various set production roles for Unusual Films productions, such as assistant director, associate producer, script supervisor, production coordinator and casting supervisor. At present, she is involved in pre-production research for Unusual Films' next feature film production currently scheduled for a 2016 release.
In her spare time, Laura enjoys travel, books, gardening and visiting museums. She is a handweaver who owns two floor looms and multiple smaller looms and has been a member of the Western North Carolina Fiber and Handweavers Guild since 1997.