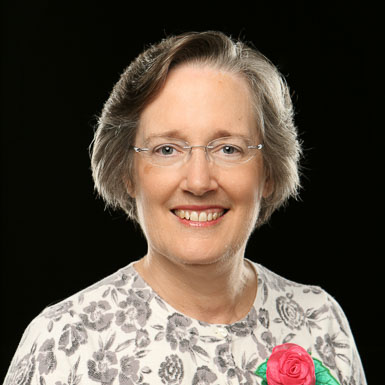 Education
MS, Textile Science, Clemson University
BS, Home Economics - Clothing & Textiles, University of North Carolina at Greensboro
Courses
About Pamela
Pamela Adams, instructor in Apparel, Textile, & Design, received her BS in Home Economics with a concentration in Clothing and Textiles from the University of North Carolina at Greensboro and a MS in Textile Management with a minor in management from Clemson University. She has extensive experience working with a polypropylene fiber manufacturer as a liaison between the manufacturer and US automotive companies. Her expertise is in color matching and production control of color for the manufacturer. As a liaison, her responsibilities included inventory control, shade matching, production control and problem resolution due to any color inconsistencies. In addition to production experience, Pamela supervised the Bob Jones University costume department. She worked directly with the designers to plan, pattern, construct, and trim the costumes.
Pamela Adams's teaching philosophy is to develop and sharpen the tools and skills God has given every student, so they are prepared to perform the task God has chosen for them. God has given Pamela unique experiences and a desire to pass on the love for fashion with a Biblical worldview. Her extensive work in textile production, from source to the primary manufacturer, allows her to share insights into the full production cycle of textile items. Work in the Costume Department gives Pam insight for her teaching in apparel construction and patterning. Working directly with guest artists and student performers in fitting costumes has given her valuable experience to share with the students in construction and design classes. Experience with computer aided patterning software for development of patterns for the costumes gives Pamela needed experience for teaching computer patterning.
Pamela has interests in using her skills to aide her local church, family and friends. Each year she sets up a service day to encourage Apparel, Textile & Design students to use their skills to serve others. During her relaxing time she enjoys sewing for herself and family and also knitting.