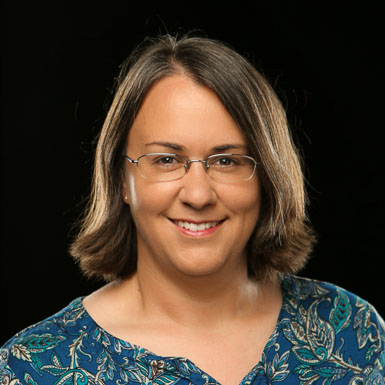 Education
MA, Spanish, Middlebury College
MS, Counseling, Bob Jones University
BA, Camp Ministries, Bob Jones University
Courses
About Shannah
Miss Shannah Steel is an Assistant Professor of Spanish in the Department of Modern Language and Literature. She completed a B.A. in Camp Ministries with a Spanish minor in 1999 (Bob Jones University), an M.S. in Biblical Counseling in 2001 (Bob Jones University) and an M.A. in Spanish in 2009 (Middlebury College). Miss Steel has participated in mission teams and personal trips on several different occasions to Uruguay and Argentina as well as having assisted in a variety of children's and music ministries in several different Spanish-speaking churches in the greater Greenville area.
Miss Steel grew up as a missionary kid, and her experience with travel and other cultures has given her a great burden to see her students grow in their abilities to communicate meaningfully with those from other cultures and to share the gospel with them. She believes that anyone can learn a language with adequate motivation and exposure, and she seeks to make her classroom a place that fosters the development of real communication skills rather than mere knowledge about the language.
Outside of the classroom, she is an active member at her church, participating in a variety of ministries. In her spare time she enjoys reading and spending time outdoors. She loves to hike and this past year was surprised to discover that she also enjoys running. She recently started her 3 year old quarter horse, Strider, under saddle and enjoys riding and training him. She also competes in obedience trials with her Large Brown Mutt, Mr. Sanders. Sanders currently holds 2 obedience titles, but still regularly tries to eat EJ Grey, the cat. Miss Steel's students may also try to tell you that she is mildly obsessed with hedgehogs, coffee, and dark chocolate.