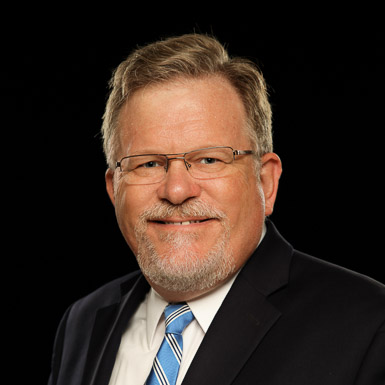 Education
DPasTh, Pastoral Theology, Bob Jones University
MA, Theology, Bob Jones University
BA, Bible, Bob Jones University
Courses
About Wade
Wade Kuhlewind has earned a BA, MA, and DPasTh from BJU's School of Religion and Graduate School. He has taken additional coursework from Westmoreland County Community College in Technology and Sociology.
He has served as the ordained pastor of Church of the Open Door in Connellsville, PA, as the president of Faith Bible Conference, and dean of Faith Bible Institute in southwestern Pennsyslvania. He was presented citations by the PA House of Representatives and Senate for his more than twenty-five years of service to the citizens of the Commonwealth. He has served on the board of Campus Light Ministries located in WV and as the board secretary of Living Waters Bible Ranch in PA. He as spoken at two regional meetings of the FBFI.
Dr. Kuhlewind teaches four Church Ministries courses: Church Leadership and Administration, Pastoral Theology, Church Discipleship Ministries, and Christian Family. He has developed a course required by all Doctor of Ministries candidates, Research and Writing. Additionally he serves as Coordinator of Professional Ministry Programs overseeing the Master of Ministry and Doctor of Ministry programs. He seeks for his students to grow in competency and depth of knowledge, including biblical bases for each of the disciplines he teaches. He especially enjoys observing"aha" moments his students experience.
He has been a member of Hope Baptist Church in the Nicholtown community of Greenville since his arrival in 2008 and serves on Leadership Council. At BJU he serves as the Seminary's Library liason and has serves as a Residence Hall prayer partner for five of the last six years. He as served on the University's Peer Review Committee.
Dr. Kuhlewind's rediscovered hobby is photography. Years ago he was an amateur photographer shooting, developing, and printing black & white film. Now he has migrated to digital photography. Hiking to beautiful vistas and photographing them is one of his most enjoyable recreational activities.