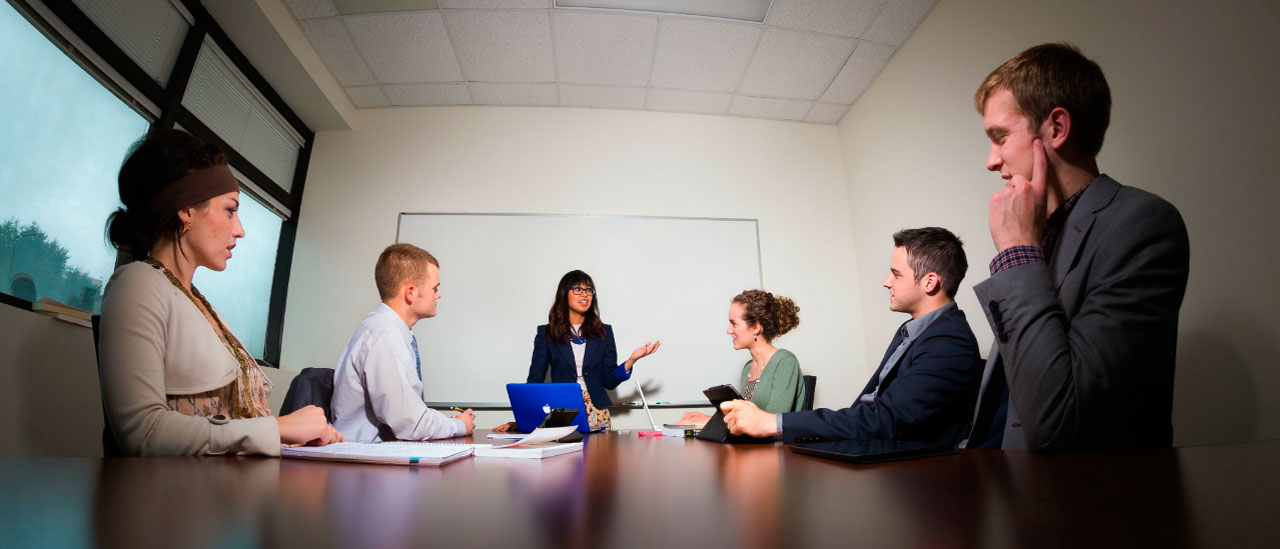 Communication
Bachelor of Arts
Learning the value of biblically grounded communication
Communication has existed forever—even before Creation—within the Godhead. At BJU you'll learn the value of biblically grounded communication, which is rooted in the fact that we are created in the image of God. You'll also learn how focusing on your audiences' needs is an essential part of communicating effectively and fulfilling the command to love your neighbor. You'll study various communication philosophies from a biblical worldview, and you'll learn how to discern truth from error.
Because communication is such a broad subject, it offers you tremendous flexibility. If you have interest in organizational communication, interpersonal communication or rhetoric and public address, you can elect to take classes that will further explore these areas. Or, if you have interest in another area, you can take other classes, such as music, business or Bible.
BJU's liberal arts and Bible programs will also expand your awareness of the world around you and make you a better communicator and witness for Jesus Christ. Classes in history, art and English will help you understand and appreciate other points of view and further connect you with your audience wherever you may be.
When it comes to extracurricular opportunities, you'll have plenty to choose from. Whether you enjoy community service, public speaking, debating or reporting, you'll be able to practice your skills in communication both on and off campus. You may also qualify for an internship at a local business or organization.
Our graduates have gone into fields such as pastoral ministry, law, business and science, among many others. Our communication degree teaches our graduates the flexibility they need to be effective in today's world.
Job Types
Corporate training
Management
Sales
Public Relations
Human Resources
Law
Job Assistance
Career Services can help you prepare for job hunting and networking with employers.
You'll begin with classes like Principles of Communication, introducing you to the fascinating world of senders and receivers, power distances, nonverbal codes and much more. Public Speaking, Research Methods in Communication and Theories of Communication are other core classes that will give you a solid foundation in the field.
No matter which direction you'd like to take your communication degree, we have the elective classes to help you customize your program to fit your career goals. If you're interested in specializing in interpersonal communication, you can take electives like Conflict Management and Intercultural Communication. If you'd like to develop your public speaking skills, you could take Argumentation & Debate and American Public Address. If you're leaning toward organizational communication, you can opt for electives like Small Group Communication and Communication Technology.
In every class you take, you'll be taught from a Christian worldview, learning how to apply biblical principles to all aspects of communication.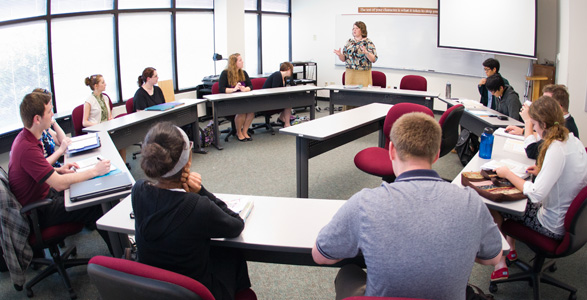 South Carolina Student Legislature
Each fall, BJU's Student Legislature team travels to Columbia, S.C., to join with students from 10 to 15 other major colleges and universities in the state. Together they form a house and senate, presided over by officers elected from among their members. You can use your extemporaneous speaking abilities, persuasive powers and knowledge of current events to pass legislation that you have written.
Collegian
Bob Jones University's student newspaper, The Collegian, was founded in 1987 as a journalism lab, offering students hands-on experience in producing a weekly publication. Newspaper staff members write and edit articles, design the layout, and take photographs for the paper. Stories in The Collegian focus on campus personalities and student life, helping to unify the large and diverse student body. The paper is distributed free on campus and is also available online.
Vintage
The Vintage, by definition, is BJU's yearbook. The staff, whose responsibility it is to produce this annual publication, is composed of students from varied academic divisions and classifications within the University. Uniquely photographed and beautifully bound, the annual mirrors not only classes and activities but also the mission of BJU.
WBJU-FM
WBJU-FM is BJU's student-staffed radio station that broadcasts seven days a week to provide the student body with a variety of sacred, classical and easy-listening music, as well as informative news and sports talk programming. The staff is also responsible for producing, scheduling, announcing and marketing the station's content.
WBJU-TV
WBJU-TV is the student-staffed television station that provides national, local and campus news plus sports highlights, weather and campus announcements throughout the day. JMC students can be anchors, reporters, producers and technical crew members on a variety of television programming. Students can watch WBJU-TV at various locations around campus.
Our Communication faculty members have terminal degrees from a number of schools such as the University of Illinois and the University of Nebraska. Several of our faculty members currently serve as consultants to businesses to help solve organizational communication problems. A few have taken part in other communication work before coming to teach, such as involvement in leadership training in the corporate world and mediator for magistrate and family courts in Greenville County.
First Year
+
Second Year
+
Third Year
+
Fourth Year
+
Program Goals
Demonstrate an understanding of a biblical perspective of human communication
Demonstrate an understanding of multiple theoretical perspectives of communication
Demonstrate competency in human relational interaction
Achieve competency in oral presentation skills
Understand the multiple research methodologies used in the study of human communication
What's my next step?