Creative Writing
Bachelor of Arts
All creative writing faculty are working writers and have been published through companies such as BJUPress, WordSong Publishing, Bethany House, Thomas Nelson and Penguin.
In the Bible we find the greatest true story ever written—and as Christians, we can have a personal relationship with its Author.
At BJU, you'll learn to look at all written work through the lens of Scripture. You'll learn how God-honoring writing isn't limited to one genre or subject or length of work. And as you grow in your skills, you'll see how using your creativity in writing is one way to imitate God and bring glory to Him.
Program
At BJU, you'll delve into the craft of writing, from the basics of writing mechanics to in-depth analysis of famous works—all from a biblical worldview. You'll read widely: from the classics of the Greeks and Romans to the modern works of British and American authors—and many more. You'll learn how to make your communication concise and how to convey your ideas with clarity.
Your experienced faculty will prepare you in professional practices as well, giving you advice on how to find a place to submit your manuscripts, how to prepare them, and what to expect from publishers. And even more, they'll remind you that perseverance is essential for any writer.
BJU Core
With courses ranging from Bible to science to history to philosophy, the BJU Core supplements your program courses well. Not only will these classes reinforce many of the topics covered in your program, but they'll also expose you to different ways of thinking and looking at the world. In addition, you'll learn about great works from other fields and other cultures, and you'll learn how to analyze them critically. And even more importantly, through your Bible classes, you'll know what you believe, and why, as you build a solid foundation on the Word of God.
Electives
Every subject gives you something to write about or incorporate into your writing. Your electives allow you to experiment and open up possibilities you hadn't considered before. For instance, you could take extra science courses or enjoy some courses in the culinary arts. Both of these fields have room for good writers, and you may be a good fit for one of these less common combinations. In addition, courses that stretch you and encourage you to research, such as English or history or the arts, will go a long way in preparing you for your field, where these same skills are vital.
Erin Kimbro, '14
When I chose the creative writing program, it was not because I wanted to become a writer. My reasons centered upon the courses it offered in English and professional writing, which supported my desire to go into publishing. However, my creative writing classes stretched me more than any of my other classes and gave me a desire to continue writing in the future. The program challenged me to cultivate creativity with the intent to glorify God, and while doing so, it better equipped me to recognize and produce clear, concise and expressive writing. The course work enhanced my appreciation of good literature and taught me how to analyze different writing styles. Periodic forums hosted by experienced authors, publishers and illustrators also stimulated my creativity and kept me abreast of changes in the market.

I found my professors to be seasoned writers and communicators with expertise in writing, editing and publishing both fiction and nonfiction works. They took an interest in me not only as a writer but also as a person, consistently encouraging me as they guided my improvement. They maintained an open, relaxed learning environment where students could both give and receive constructive criticism and praise. They also allowed me to develop my individual style while still keeping me accountable to the rules that freed me to pursue excellence.

In all, my experiences here have changed the way I write and even the way I see the world around me. Understanding the depth and richness of narrative enables me to better understand people and connect with them. I've also come to a greater appreciation for the artistry of my own story and its Author, and I look forward to seeing how He uses my experiences at Bob Jones University to augment my future service.
Jobs
The creative writing program at BJU opens the door to many career possibilities including:
Marketing writer
Scriptwriter
Freelance writer
Textbook editor
Author
Graduate Schools
Our creative writing graduates have been accepted into graduate schools such as:
Baylor University
Villanova University
University of South Carolina
University of St Andrews, Scotland
Hollins University
Graduate Experience
Our graduates have gone into a number of careers and have held jobs such as:
Content strategist, 3Fold Creative
Writer, editor and proofreader, Freelance jobs
PhD student, Baylor University
Teacher, Charleston, S.C.
Staff writer, Greenville, S.C.
Career Support
BJU offers students a variety of ways to network with employers and organizations. A multitude of job opportunities are posted each year on CareerCentral, our online placement service. In addition, over 60 businesses and 150 Christian schools/mission boards/Christian organizations come on campus to recruit students through on-campus interviews and job/ministry fairs. The Career Services office also helps students by holding seminars on resume preparation and interview techniques.
As part of your education at BJU, you'll have opportunities to explore various writing positions at BJU. Often, student positions and writing internships are available at the several departments within BJU: BJU Press, Creative Services, Press Distance Learning and more. From proofreading to writing ad copy to crafting emails, you'll get some good ideas of how you can use your degree and meanwhile gain some valuable experience in a work environment.
Creative Writing and English Forums
You'll have the opportunity to attend forums throughout the year, where graduates and professionals share their experiences and give advice on wisdom they've learned during their careers. From the guest speakers, you'll get a great inside look into the worlds of creative writing and English.
The Collegian
Bob Jones University's student newspaper, The Collegian, was founded in 1987 as a journalism lab, offering students hands-on experience in producing a weekly publication. Newspaper staff write and edit articles, design the layout and take photographs for the paper. Stories in The Collegian focus on campus personalities and student life, helping to unify the large and diverse student body. The paper is distributed free on campus and is also available online.
Resources
As a student at BJU, you'll have access to a huge selection of research materials in our library. We provide the JSTOR database, a digital library of academic journals, books and primary sources; a microfilm collection of early American newspapers; and the MLAIB database, which indexes scholarly books and articles on modern languages, literatures, folklore and linguistics. In other words, we've got plenty of resources for you to use for your research. And if we don't have what you need, our library participates in a book loan program, and we'll even order books on occasion if you request them.
Performances
Not only do you get to study great works of literature, but you also get to enjoy stage adaptations of a few of them. Through our Concert, Opera & Drama Series and numerous student plays each year, you'll watch characters from works like Pride and Prejudice, Great Expectations or Romeo and Juliet come to life. You'll learn how various media bring out different qualities in stories, including the strengths and weaknesses of the written word.
WBJU
WBJU-FM is BJU's student-staffed radio station that broadcasts seven days a week to provide the student body with a variety of sacred, classical and easy-listening music, as well as informative news and sports talk programming. The staff is also responsible for producing, scheduling, announcing and marketing the station's content.
The Vintage
The Vintage, "a season's produce" by definition, is BJU's yearbook. The staff, whose responsibility it is to produce this annual publication, is composed of students from varied academic divisions and classifications within the University. Uniquely photographed and beautifully bound, the annual mirrors not only classes and activities but also the mission of BJU.
Faculty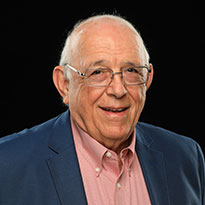 All creative writing faculty are working writers, published by BJUPress, WordSong Publishing, Bethany House, Thomas Nelson and Penguin. Awards include Runner-Up, Robert Frost Award 2011 (Frost Foundation Poetry Award), Christy Awards, Silver Angel Award for Artistic Excellence.
The creative writing faculty have 145 years of combined teaching experience at BJU. Each faculty member approaches creative writing from a biblical worldview and encourages you to look at everything—from objectionable elements to characterization to literary themes—through the same lens.
Math/Computer or Science Elective (3 credits)
Fine Arts Appreciation Elective (2 credits)
Program Objectives
Each student will:
Distinguish simple from sophisticated literary works.
Analyze knowledgeably a broad range of examples of creative writing.
Write creatively from a Christian worldview about human experience.
Prepare a manuscript for publication according to professional standards.
What's my next step?