Exercise Science
Bachelor of Science
Health and fitness is projected to be one of the fastest growing fields over the next ten years. —U.S. Dept. of Labor 2012
Jesus came to seek and to save lost people, and He took care of people's physical needs as one means to that end. As Christians we can mirror Him by caring for the needs of others.
BJU's exercise science program, in particular, is one unique way in which you can prepare to more effectively minister to people's physical needs. You'll explore the amazing complexity of the human body and learn how best to care for it. At the same time your education will be broad enough to prepare you for a diverse range of related fields in the health sciences. Most importantly, the exercise science program will equip you with the tools you need to minister God's love to others.
Program
BJU's exercise science program explores various subjects such as health, sports management, coaching and the science of exercise. You'll learn how to conduct health and fitness assessments; design safe and effective exercise programs for health, fitness and sports performance enhancement; conduct a variety of individual and group exercise programs; and incorporate techniques for injury prevention and care in physically active environments. You'll build a solid foundation in human anatomy, kinesiology, motor learning, exercise physiology and sports psychology.
During your junior year, you'll gain leadership experience designing and conducting group exercise classes for students, alumni, faculty and staff. You'll design and teach classes that focus on the five components of health-related physical fitness (cardiovascular endurance, muscular endurance, muscular strength, flexibility and body composition).
And during your senior year, you'll get experience with health and fitness assessment, exercise prescription design and personal training. Additionally, opportunities are available to gain valuable work experience through supervised field work with local organizations.
We prepare our students for future success through a variety of learning experiences including lectures, group discussions and projects, hands-on laboratory experience, independent research projects and internships in each student's chosen area of specialization.
BJU Core
In the exercise science field, it's essential for professionals to be able to communicate well with others. Through courses such as music, art, speech and literature, you'll learn more about people from different backgrounds and with different values and how you can connect with them professionally, effectively and graciously.
And with courses in English, Bible and history, you'll learn skills in critical thinking through analyzing, evaluating and synthesizing information and ideas. What's more, you'll grow in your knowledge of God's Word and be better prepared to make a defense for the hope that is in you, with gentleness and respect.
Electives
Like many of the programs available at BJU, the exercise science program offers a number of general electives that you can use to specialize your degree. For example, if you're interested in an advanced degree in physical therapy, you can take additional coursework in biology, chemistry and abnormal psychology.
One popular option is to use your electives to minor in coaching—these courses will prepare you for coaching in schools and administering community and church recreation programs. They will give you a solid foundation for camp ministry or for work on the mission field. Additionally, you'll gain some valuable experience through a coaching practicum.
Jobs
We prepare you for a variety of job types, including:
Athletic enhancement program director
Community health, fitness and recreation director
Corporate wellness director
Exercise physiologist
Exercise specialist
Exercise test technologist
Fitness and nutrition consultant
Group exercise instructor
Health and fitness researcher
Personal trainer
Private sports medicine clinic
State and federal wellness program
Strength and conditioning specialist
Career Support
BJU offers students a variety of ways to network with employers and organizations. A multitude of job opportunities are posted each year on Career Central, our online job board.
In addition, over 60 businesses and 150 Christian schools/mission boards/Christian organizations come on campus to recruit students through on-campus interviews and job/ministry fairs. Career Services also helps students by holding seminars on resume preparation and interview techniques.
Bob Jones University is blessed to have tremendous athletic facilities for students, faculty and staff to use. God has provided the University with state-of-the-art equipment and beautiful facilities, and we want to glorify Him through their use.
Certifications
Your exercise science education will prepare you to earn your certifications as a(n):
Red Cross First Responder
Certified Personal Trainer
ACSM Health and Fitness Specialist
Sports Nutrition Specialist
Internship Program
During your senior year, you'll have opportunity to apply your knowledge and skills in a professional setting. You'll choose from an area of study that interests you—such as cardiac or pulmonary rehabilitation, strength and conditioning or physical therapy—and then explore that field and learn valuable new skills.
You'll also develop professional contacts throughout this capstone experience, and gain 240 hours of excellent experience that will help you in your pursuit of graduate studies and job opportunities.
Davis Field House
This 90,000 square-foot facility houses three college-sized basketball courts or four volleyball courts, a large swimming pool, an indoor running track (1/7 of a mile), a fitness center, classrooms and offices. It can accommodate up to 4,000 spectators for the Bruins home games.
Alumni Stadium
The athletic fields feature four soccer fields, a 1/4 mile track for competitive and recreational running, two sand outdoor volleyball courts, and an activity pavillion that covers two outdoor basketball courts. Alumni Stadium has a seating capacity of 4,500 spectators for Bruins home games.
Faculty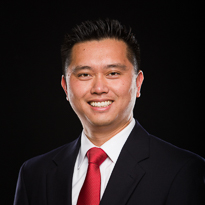 Our faculty has advanced degrees, certifications and a wide-range of experience in exercise physiology, research, nutrition, physical therapy, coaching, teaching, recreation and athletic training.
They are extremely enthusiastic and passionate about their field and endeavor to stay on the cutting edge of current research and trends. Our faculty consistently earns high student ratings in all areas of teaching, and they strive to go the extra mile for you both inside and outside of the classroom.
Sample Course Outline
Math Elective (3 credits)
Biology Elective (4 credits)
Program Objectives
Each student will:
What's my next step?