Interior Architecture and Design
Bachelor of Fine Arts
Preparing students for national certification by the National Council for Interior Design
Creative minds are in high demand to solve the evolving issues of user experience, accessibility and sustainability. More than ever, interior designers are emerging as leaders in developing buildings that respond to human physiological and psychological needs within a space.
At BJU, you'll learn to participate on design teams to create smart environments across the arenas of healthcare, retail, education, workplace and the home. You'll develop an eye for detail and master both the technical and aesthetic demands of an architectural project—from research-guided decision making and materials specification, to space planning within the various building codes. This structured design process gives you a strong foundation in art and design theory and combines that foundation with practical industry knowledge and training in the latest technology.
Program
Today's architectural and design industry is more than choosing furnishings and finishing touches. A competitive specialist strategizes solutions—demonstrating creative intellect, artistic ability and a love for problem-solving. You'll learn how to solve spatial issues and convey visual messages in order to support brand identity and shape human experience. The courses you take will prepare you with professional understanding of architectural and design aspects such as:
Form (Aesthetics)—Color theory and the ability to select materials that present a unified look to a space is crucial. Courses in drawing, graphics and foundational design instill a strong understanding of using color intentionally to bring art and design to life.
Safety—You'll learn how to keep spaces free from obstructions, use fire-retardant materials and finishes, maintain good air quality, and further, to serve the people who use the space.
Accessibility—The Americans with Disabilities Act requires many features in commercial spaces and recommends many in residential spaces that make it easy for people to use spaces without calling attention to themselves. You'll learn how to make your spaces welcoming and helpful to all kinds of people.
Function—The function of a space concerns the goal of the user. Function must be considered from the beginning of the design plan, and all decisions must be weighed against it.
Sustainable Design—You'll learn how to design spaces that use renewable resources, have limited negative impact on the environment and connect people with the natural environment.
Graphic Presentation—You'll take graphic design courses, enter contests and complete studio design projects to develop skills in page layout, branding and digital imaging. This knowledge broadens the application and value of your education and instills confidence in presenting a professional, polished product.
You'll also develop the skills to master the latest architecture and design technology: AutoCAD, Revit Architecture, SketchUp, SU Podium, Adobe InDesign, Adobe Photoshop and Adobe Illustrator.
By the time you graduate, you'll be equipped with all the skills necessary to be a confident designer. You'll have a strong foundation in the creative process, a professional portfolio and valuable experience through your senior internship. And even better, you'll learn how to be excellent, ethical and enthusiastic in your work, and how to honor Christ in your interactions with clients—all for God's glory.
BJU Core
At BJU, you'll build a foundation in critical thinking and living as a light for God's kingdom. Courses in English and speech will give you the skills to communicate effectively with clients and co-workers orally and in writing. Other liberal arts courses, such as economics, philosophy and science, will round out your education and help you develop important life skills like problem-solving and analytical thinking. In addition, you'll experience a wide variety of fine arts events, including plays, operas and concerts, which will inspire your imagination and creativity.
The courses you'll take in Bible will help you grow more confident in the truth of God's Word and articulate your faith to others. These courses will connect your pursuit of God to all of life—even being an excellent interior designer. You'll learn how to take what you learn from these courses and apply it to your business practices and business ethics.
Electives
The interior design program offers you flexibility when it comes to electives. Some of the best options include photography and additional art courses. These help you expand your design skill set, broadening the application of your degree after graduation. Other great choices of electives include courses in business and accounting. These courses can be a huge help for you, depending on what kind of interior design career you go into, especially small businesses or your own entrepreneurial endeavors.
Grace Labossiere, '14
Bob Jones University's interior design program truly prepares its students for success by offering a broad selection of classes, each introducing us to a different part of our versatile field. After learning the basics of building systems, structural codes and common materials, we branch into specific studies such as interior lighting for the designer and commercial and residential interior design. Through individual and group projects, I feel prepared to enter the workforce with the foundational knowledge of health care, restaurant, retail, hospitality and residential design, as well as the practical skill of working as part of a design team.

Our dedicated teachers believe in not only instructing us in today's methods and trends, but also giving us the tools for continual learning and development on the job. For that reason, we receive training in forms of digital and print presentation such as the Adobe Suite, Autodesk AutoCAD and Revit, and Google SketchUp. These skills have not only enhanced my project presentations, but have proved infinitely useful in work and volunteer opportunities outside of the classroom.

Most people don't know that interior design is more than rearranging furniture and selecting homey knick-knacks. A designer's depth of knowledge about space allocation, building codes and adjacency patterns are typically a shock to people. BJU's interior design program has been developed to prepare students to tackle design problems of all sizes, from small-scale homes to large commercial complexes, and I know I am leaving with the capability and knowledge to do just that.
Jobs
The interior design program at BJU opens the door to many career possibilities including:
Commercial interior designer
Residential interior designer
Kitchen and bath designer
Entrepreneur/business owner
Healthcare facilities designer
Project manager
Space planner
BIM specialist
Professional draftsperson
Property manager
Real estate and event stager
Product sales representative
Color specialist
Organization specialistVisual merchandise manager
Furniture restoration or refinishing
Graduate Schools
Some of our interior design graduates pursue further education and have been accepted into graduate schools including:
Winthrop University
Academy of Art University
New England School of Art and Design at Suffolk University
Graduate Experience
Our graduates have held various positions, including:
Interior Designer with Fowler Interiors, Young Office Environments, Greenville Health System, DP3 Architects, PMC Commercial Interiors, Alfred Williams, Craig Gaulden & Davis Architects, Reflex Lighting Group, Postcard from Paris, LPC Interiors, Atmosphere Designs, Sierra Verde Home Design Center, IA Interior Architects, Mayme Baker
Designer and owner of Yeomans Custom Workroom
Assistant store manager, 4Rooms
Architectural engineer, Architectural Components Group
Career Support
BJU offers students a variety of ways to network with employers and organizations. A multitude of job opportunities are posted each year on Career Central, our online job board. In addition, more than 60 businesses and 150 Christian schools/mission boards/Christian organizations come on campus to recruit students through on-campus interviews and job/ministry fairs.
Career Services also helps students by holding seminars on resume preparation and interview techniques.
Facilities
The interior design studio comes equipped with an excellent selection of tools and resources that you can use. You'll have access to drafting equipment, a blueprint machine, a library of reference books and a selection of fabric and finish materials and catalogs. Additionally, computer labs on campus come equipped with design software (including InDesign and Photoshop) that you can use. For your printing and copying needs (especially as you assemble your computer-generated drawings and plans for projects and your end-of-program portfolio), you have access to a copy center on campus.
Preparing you for the Future
Many positions in interior design and architecture require professional interior design licensure, so naturally you'll want to be prepared for the exam. That's why we've designed the program to meet all the standards of the Council for Interior Design Accreditation—including the number of hours in art and design courses you'll take and the subjects that are covered—to prepare you for this next step in your career.
Connecting with Professionals
Connecting with professionals in your field is a great way to learn and grow in your passion and skills. That's why we encourage you to attend the interior design forums twice per semester, where you'll hear graduates and other professionals share their insights and experiences. You can also join the International Interior Design Association so you can connect with professionals in the Greenville area.
Internships
We encourage students in the interior design program to take part in off-campus internships at various interior design businesses. Internships last for one semester or one summer and are flexible. You can do yours while in residence at BJU in the Greenville area or during a summer while you're home. Students in the past have enjoyed various types of internships, including working as:
Design assistants with professional designers in their businesses
Workroom assistants with professionals who have their own custom sewing-for-the-home workrooms
Floral designers and event planners
Furniture refinishers and restorers
Learning from the Professionals
During your time in BJU's interior design program, you'll have the opportunity to explore some professional applications of art and interior design outside of the classroom. You'll learn from experts in the industry as you observe how they've creatively arranged spaces and kept within standard industry codes. You'll have the opportunity to visit several different places as a student:
Biltmore House & Gardens, Asheville, N.C.
International Home Furnishings Market, High Point, N.C.
Art Museums in New York, Atlanta, Chicago, Washington, D.C., and Charleston, S.C.
Faculty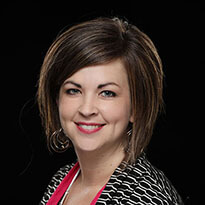 Our interior design program's faculty members do more than give you the skills to succeed in your field. They care about you as a person and want you to succeed wherever God leads you. Combined, they have a total of 44 years' teaching experience, in addition to many years of experience in freelance design.
Program Objectives
Each student will:
What's my next step?