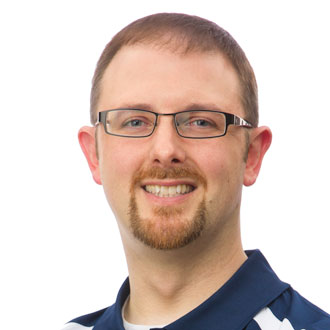 International Student Admission Counselor
Learn more about the international student admission process
Hometown: South Bend, Indiana
Undergrad Degree: Music Education, piano principal
Graduate Degree: Church Music, piano principal
What type of high school did you graduate from?
Christian school
Why did you choose BJU?
Excellence in spiritual, cultural and academic training.
What was your favorite class in college? Why?
Astronomy, because I am fascinated by the vastness and beauty of the universe, and the principles God has built into this universe to maintain order instead of chaos.
What was a misconception you had about BJU that was proven wrong when you became a student here?
I thought that BJU students were all super Christians and that I wouldn't measure up; it turned out that my roommates, society members and classmates were all works in progress, all imperfect, and in need of growth in grace no matter where we were spiritually, even if some were more advanced than others.
What sort of campus organizations were you involved in?
I sang in opera chorus for Rigoletto and Barber of Seville, sang in a university choir and was a society officer.
What sort of campus ministries were you involved in?
I was a group leader, extension leader, member of a BJU mission team, and as a graduate assistant was a core group leader for the singles' organization while very involved in local church music ministries and a prison ministry.
What is your favorite college memory?
There are too many specifics to name any one of them "favorite," but in general the friends and time spent developing friendships that added a lot of spontaneity to an otherwise rigorous schedule of study, practice and deadlines.
Any advice for incoming students?
Seek wisdom and understanding (know Christ!).
If you could visit 1 place, where would it be?
I would love to travel all over the world, but to not show partiality to any one country, I will limit this answer to Alaska. Somewhere up there a log cabin is waiting for me to experience the wildlife, mountain grandeur and an aurora borealis.
What's your favorite verse or Scripture passage?
My life passage is Philippians 3:10-14—"That I may know him, and the power of his resurrection, and the fellowship of his sufferings, being made conformable unto his death; If by any means I might attain unto the resurrection of the dead. Not as though I had already attained, either were already perfect: but I follow after, if that I may apprehend that for which also I am apprehended of Christ Jesus. Brethren, I count not myself to have apprehended: but this one thing I do, forgetting those things which are behind, and reaching forth unto those things which are before, I press toward the mark for the prize of the high calling of God in Christ Jesus."