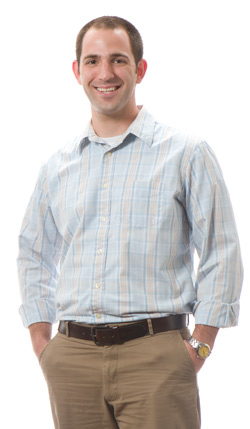 Contact me
Hometown: Sinaloa, Mexico
Undergrad Degree: Bible Teaching
Graduate Degree: Master of Divinity
States: AR, AZ, CA, HI, LA, MO, MS, NM, NV, OK, TX, UT
What type of high school did you graduate from?
Homeschool
How have you grown over your years at BJU?
Through the different circumstances that college had for me, I was able to learn more about God and draw closer to Him. I not only studied but I learned how to study. I learned how to deal with people through interacting with my roommates and local church outreach. I was able to pursue and participate in leadership roles in the residence halls and in my society. The liberal arts education really exposed me to good, necessary experiences that I wouldn't have pursued on my own, and all those experiences have been valuable.
What was your favorite class in college? Why?
Fundamentals of Counseling. Counseling was my minor, and this initial class really opened my eyes to the true need and effectiveness of biblical counseling.
What was a misconception you had about BJU that was proved wrong when you became a student here?
That it would be hard to make friends since there are so many students. Roommates and classmates and society brothers quickly became good friends.
What is your favorite spot to hang out on campus?
Soccer fields—playing with friends
Any advice for incoming students?
Jump right in and get involved in what you can while keeping your studies your priority. Let the organized busyness of campus life force you to include those things that will be spiritually enriching, not just academically or socially.
If you could visit 1 place, where would it be?
India—I love Indian food!
What's your favorite verse or Scripture passage?
I John 2:17—"And the world passeth away, and the lust thereof: but he that doeth the will of God abideth for ever."