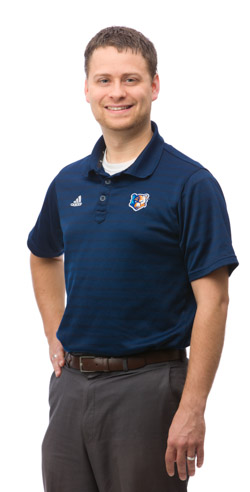 Contact me
Hometown: Cedar Rapids, Iowa
Undergrad Degree: Bible
Graduate Degree: Bible
States: IN, KY, MI
What type of high school did you graduate from?
Christian school
Why did you choose BJU?
I was fairly familiar with Bob Jones University before I attended, because my parents are alumni, and my family lived in Greenville for a few years. I knew quite a few people from Greenville, and many of my friends were attending BJU. I was very attracted to the biblical emphasis and the accountability structure of BJU.
What was your favorite class in college? Why?
My favorite class was probably Performance of Narrative and Drama. I learned a lot about interpreting and performing pieces of literature. My classmates were a lot of fun, and we even took a field trip to Carl Sandburg's home in Hendersonville, N.C.!
What sort of campus organizations were you involved in?
I was chorister for my society for three semesters, and I was able to plan one of my society's outings. I was able to be involved in choir and an opera as well.
What is your favorite meal out of all the food establishments on campus?
I love the various panini at The Growl.
What is your favorite spot to hang out on campus?
Cuppa Jones
Any advice for incoming students?
Come to the university willing to humble yourself and to grow closer to God.
What's your favorite verse or Scripture passage?
Romans 12:1-2—"I beseech you therefore, brethren, by the mercies of God, that ye present your bodies a living sacrifice, holy, acceptable unto God, [which is] your reasonable service. And be not conformed to this world: but be ye transformed by the renewing of your mind, that ye may prove what [is] that good, and acceptable, and perfect, will of God."
If you could visit 1 place, where would it be?
Oxford, England