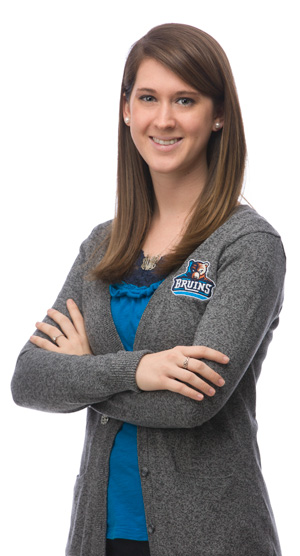 Contact me
Hometown: Forest Hill, Md.
Undergrad Degree: Journalism & Mass Communication
States: CT, DE, MA, MD, ME, NH, NJ, RI, VA, VT, WV
What type of high school did you graduate from?
Christian school
Why did you choose BJU?
BJU was a family tradition for me, but there was so much more that brought me here. I knew that being a student at BJU meant that I would receive an unparalleled education in a culture that promotes excellence and Christlikeness. I chose BJU because I didn't want an average college experience, and I am so thankful that I did!
How have you grown over your years at BJU?
My time at BJU has grown me in so many different ways. Academically, I learned to push myself far past my own boundaries and to expect of myself what God expects of me: nothing less than my best. I was stretched in areas other than just my major, making me a more well-rounded and well-equipped college graduate. I was also able to grow through the relationships I developed here as I was surrounded by people with the common goal of serving God with their lives. Most importantly, God has used my time at BJU to grow me in my relationship with Him, teaching me increasing dependence on Him and a heart to serve Him in everything I do.
What was your favorite class in college? Why?
One of my favorite college courses was Cases in Public Relations. In that class, we were able to engage in class discussions about a variety of PR situations and work through the proper way to handle those scenarios. It was a great way to learn the PR process as we developed the ability to think as a PR professional. Learning is so much fun when you can really engage with the material, which is why this class was definitely one of my favorites.
Name 1 person you'd like to meet and why?
YOU when you come to BJU!
Any advice for incoming students?
My parents told me that my college years would be some of the best years of my life. And of course, like always, they were right. I would encourage incoming students to make the most of their college years by expecting more from their college experience. Don't settle for anything less than the best when it comes to your college choice because, as mom says, it will be some of the best years of your life!
What's your favorite verse or Scripture passage?
Ephesians 2:8–9—"For by grace are ye saved through faith; and that not of yourselves: it is the gift of God: Not of works, lest any man should boast."