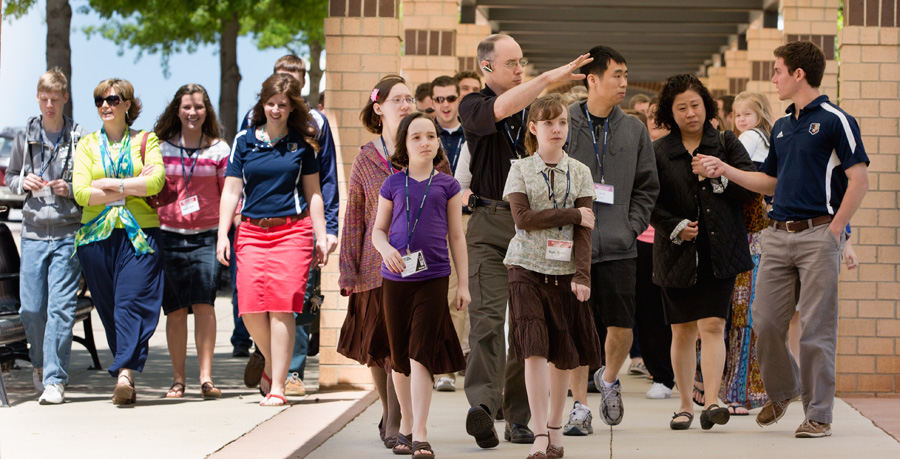 Days
Preview Days will begin in fall. Please schedule your personal visit!
Have any questions?
Email us or call 800-252-6363.
South Carolina Day
This day is designed especially for students from South Carolina! Don't miss out on the chance to visit classes, get a tour of campus, learn about the financial aid available to you as an S.C. resident, and much more.
Homeschool Day
Homeschooled students, we've planned this day with you in mind. You can look forward to a tour of our beautiful campus, a chance to visit classes you're interested in, a session on transitioning successfully from homeschool to college life, and much more.
What you will do
Get information geared toward your specific area of interest
Watch a 12-minute media presentation to introduce you to BJU
Take a student-led campus tour
Visit classes
Meet faculty and students in your specific area of interest
Attend special academic sessions, demonstrations and labs
Visit one of BJU's societies
Eat lunch in BJU's newly remodeled dining common
Meet one-on-one with faculty (available upon request)
Gain valuable admission information
Stay Overnight
Want to stay overnight in the residence halls? You can! Residence hall accommodations are available for $20 per night.
Families
Your parents are invited to attend with you, and can also eat for free. Siblings or other family members are welcome to attend, but will need to purchase meal tickets.
Schedule
The schedule will vary based on the preview day you attend.
Check In at the Welcome Center
8–8:30 a.m.
Light continental breakfast available
Introduction to BJU & Campus Tour
8:30–10 a.m.
Introduction to the academic programs
10–10:45 a.m.
Presentation by dean and/or faculty
Society Experience
11 a.m.
Lunch
12 p.m.
Eat in the dining common with current students and faculty
Preview of academic programs
1–3:30 p.m.
Special demonstrations or labs
Class visit
Q&A with students and faculty
Admission Information Session
3:30 p.m.
Financial aid information
Application process