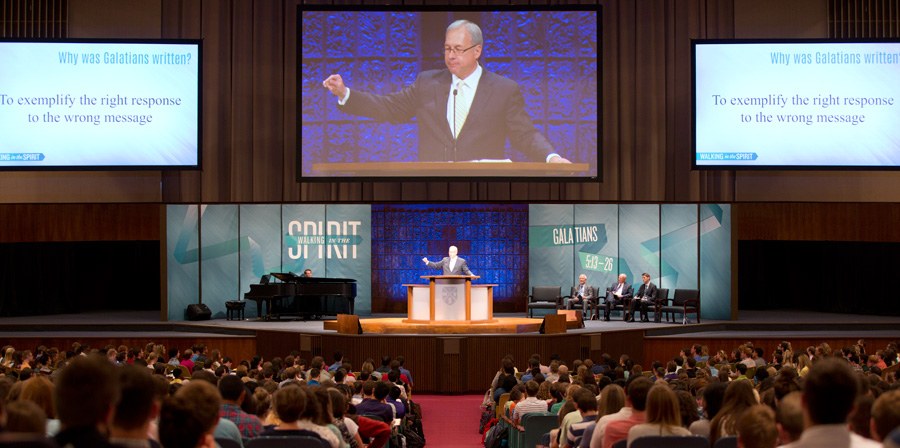 An essential part of the BJU experience, chapel is a time for the university community to gather together around God's Word. Through faithful preaching and teaching, you'll be challenged inspired to know, love and serve God with all of your life.
Chapel meets in the Founder's Memorial Amphitorium Monday through Thursday at 11 a.m. Guests are invited to attend chapel during the academic year.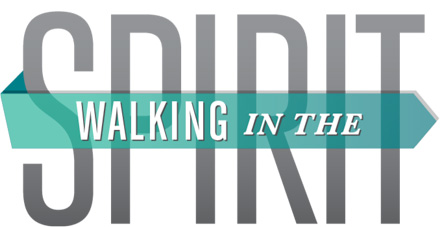 2014 Theme: Walking in the Spirit
This year's theme, Walking in the Spirit, is taken from Galatians 5. This study will explore what it looks like to live out Christian liberty and how walking daily with God is the believer's highest joy. Pleasing God is not a list of dos and don'ts, neither is Christian liberty a pass to do as we please. Rather, Christian liberty is the power to serve God and others with joy.
Chapel Webcasts
Throughout the year, we will be webcasting chapel services with President Steve Pettit related to this year's theme, Walking in the Spirit. We will also be showing messages by BJU Bible faculty members as part of our semester-long study on Christ's Body: The Church. If you aren't able to watch live, messages will be available on demand.
If you would like to work through the study guide for Steve Pettit's chapel series, you can order Walking in the Spirit: A Study Through Galatians from BJUPress.
Schedule
| Date | Speaker | Webcast |
| --- | --- | --- |
| Jan. 14 | Dr. Steve Pettit | |
| Jan. 15 | Dr. Steve Pettit | |
| Jan. 19 | Dr. Steve Pettit | |
| Jan. 20 | Dr. Dan Olinger | |
Recent Messages
Loading recent messages…
Listen to more sermons at SermonAudio.com.
Want a message on CD? Contact the Bruins Shop at 1-800-252-1927 or by email. Messages are $2.50 plus shipping/handling.