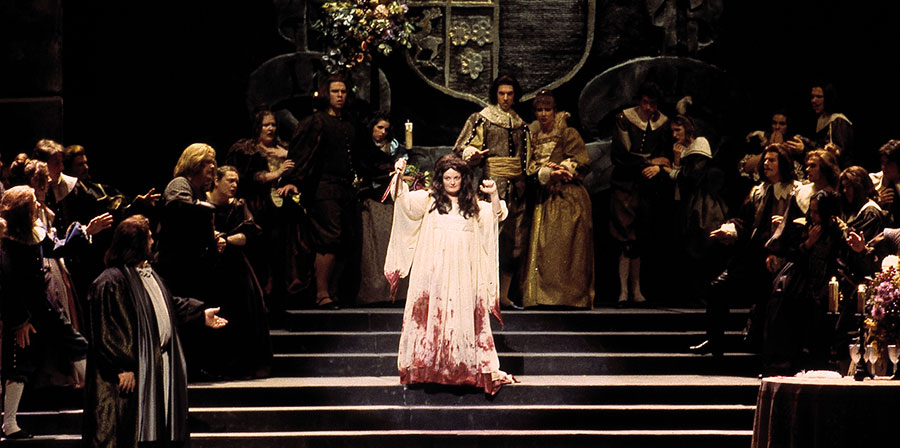 Feb. 27 — 8 p.m.
March 1 & 3 — 8 p.m.
Rodeheaver Auditorium
The University Opera Association presents Donizetti's tale of love, betrayal, and madness—one of opera's most melodic scores—with guest artists Sarah Coburn, Yi Li, Mark Walters and Kevin Thompson.
Order Tickets
Order by phone at (864) 770–1372 (Mon–Fri, 12–5 p.m.)
Tickets available Sept. 1
Tickets
Section
Price
Adults
Zone A
$43
Zone B
$38
Zone C
$34
Students*
All
$23
Alumni Assoc. Members
Zone A
$40
Zone B
$35
Zone C
$31
* Children 6 years of age and up are welcome to attend.
Regarding physical disability accommodations, please call before ordering tickets.
Seating Chart