Nov. 16–18 — 8 p.m.
Rodeheaver Auditorium
Under the direction of Lonnie Polson, the Classic Players present Shakespeare's brilliantly constructed tale of love interwoven with a merry war of wits between one of drama's most famous couples, Beatrice and Benedick.
Order Tickets
Order by phone at (864) 770–1372 (Mon–Fri, 12–5 p.m.)
Tickets
Section
Price
Adults
Zone A
$43
Zone B
$38
Zone C
$34
Students*
All
$23
Alumni Assoc. Members
Zone A
$40
Zone B
$35
Zone C
$31
* Children 6 years of age and up are welcome to attend.
Regarding physical disability accommodations, please call before ordering tickets.
Seating Chart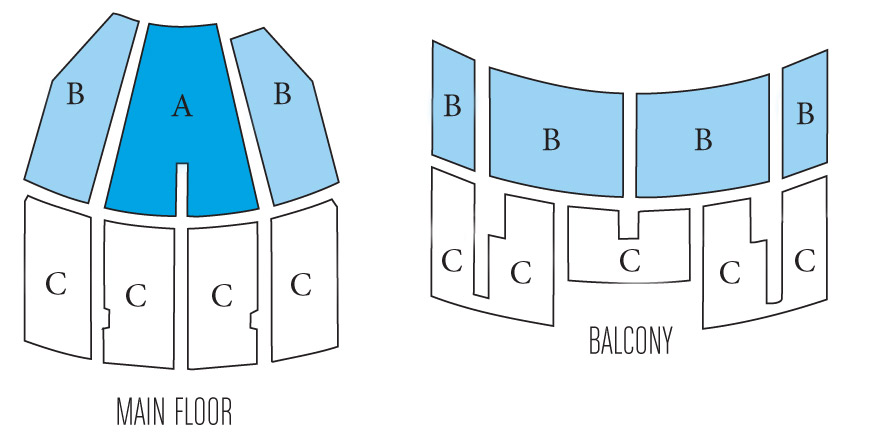 SMART Preview Performance for Secondary Students
Nov. 14 — 7 p.m.
This special preview performance is exclusively for secondary students and their sponsors. Doors for general admission will open at 6:40 p.m. Tickets are required and may be purchased at the Programs & Productions box office for $7 for students. Call (864) 770–1372 for information.