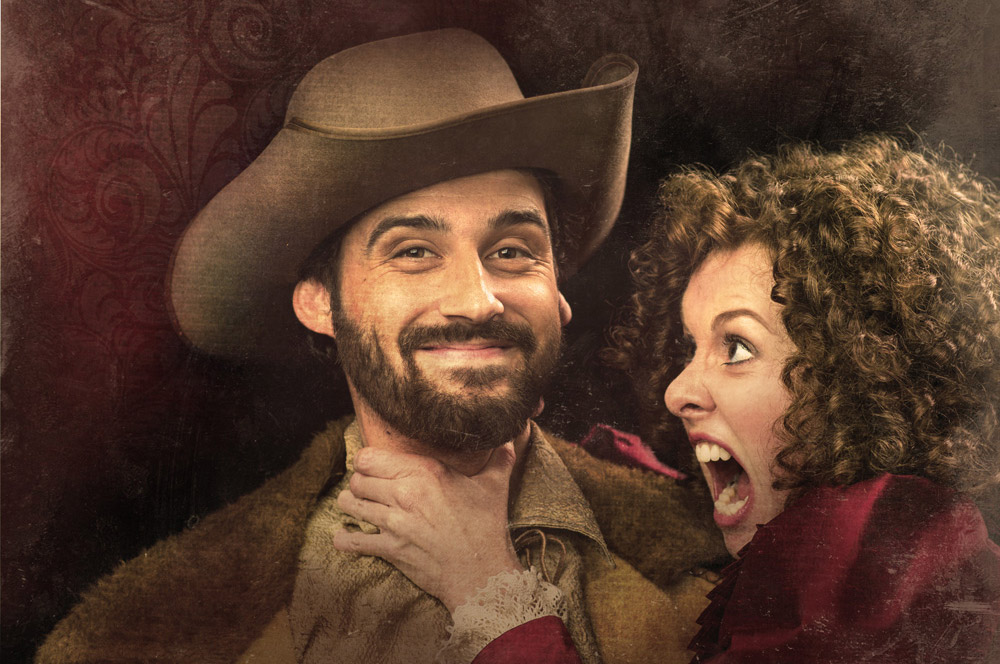 Nov. 20-21 – 8 p.m. & Nov. 22 – 2 p.m.
Webcast Nov. 21 – 8 p.m.

Rodeheaver Auditorium
Program | Play Analysis (SMART Guide)
Suitors, suitors everywhere for the charming Bianca—and not a "prospector" in sight for her ornery sister, Kate. But when Petruchio strides into town in pursuit of a bride, Kate insists that a twenty-mule team couldn't drag her down the aisle. The Classic Players strike gold in this rip-roarin' production of one of Shakespeare's best-loved comedies.
Tickets
Section
Price
Adults
Zone A
$38
Zone B
$34
Zone C
$30
Students*
All
$20
Alumni Assoc. Members
Zone A
$35
Zone B
$31
Zone C
$27
* Children 6 years of age and up are welcome to attend.
Regarding physical disability accommodations, please call before ordering tickets.
Seating Chart