In celebration of Giuseppe Verdi's 200th birthday, Dr. Warren Cook conducted the Bob Jones University Choirs and Symphony Orchestra in a performance of Verdi's Requiem.
This performance featured nearly 270 instrumentalists and choristers and four guest soloists: soprano Hope Koehler, mezzo-soprano LaToya Lain, tenor Issachah Savage and bass Patrick Blackwell.
Several Bob Jones University choirs comprised the 200-member chorus, accompanied by the University's 67-member Symphony Orchestra.
"Last performed at BJU in 1978," says conductor Dr. Warren Cook, "this experience will be remembered for a lifetime by the performers and audience members as an incredible musical experience."
Guest Artists
About the Requiem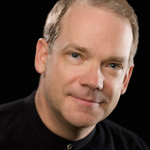 Verdi, a 19th-century Italian composer best known for his operas, is considered one of the greatest Romantic composers. His Requiem, written to commemorate the deaths of Italian cultural greats, composer Giocchino Rossini and novelist Alessandro Manzoni, is a concert setting of the most dramatic of liturgical texts.
Verdi altered the presentation of the traditional texts to suit his dramatic purposes, "leading to the oft debated and unresolved question," says Dr. Cook, "Is the Requiem a liturgical masterpiece, or a grand and unstaged opera?" Dr. Cook's answer is simply this: "For the performer and listener, this question matters less and less as the quietness, overwhelming force and incredible beauty of the music astonishes the senses and fires the imagination."
Artists Bios
Hope Koehler, soprano
Hope Koehler, soprano, whose voice has been heralded as having "the richness of Marilyn Horne at the bottom and the clarion clarity of Leontyne Price at the top" has appeared with many opera companies and orchestras, such as Nashville Opera, Tennessee Opera Theatre, Blair Opera Theatre, MTSU Opera Theatre, University Opera Theatre in Tuscaloosa, Alabama, Northland Opera Theatre Experience, Lyric Opera of the North, Tuscaloosa Symphony Orchestra, Duluth-Superior Symphony Orchestra, Lake Superior Chamber Orchestra, Lexington Symphony Orchestra, and Itasca Symphony Orchestra.
With these companies she has appeared in such productions as Carmen, Il Trovatore, Lucia di Lammermoor, Rigoletto, The Impressario, The Old Maid and the Thief, Amahl and the Night Visitors, Gianni Schicchi and many others. At the Northland Opera Theatre in Duluth, Minnesota, she has appeared in the title roles of Tosca, Carmen, Fidelio, and Madama Butterfly. In addition, she has appeared in La Boheme (Musetta), Der Freischutz (Agathe), The Tales of Hoffmann (Giulietta), and others.
Koehler's other stage credits include operetta and musical theatre. She has appeared in such productions as The Mikado, The Sound of Music, The Pajama Game, Oklahoma, Fiddler on the Roof, and West Side Story.
Koehler has performed as a soloist in oratorio and other choral orchestral works, such as Handel's Messiah, Haydn's Lord Nelson Mass, Mendelssohn's Elijah, Verdi's Requiem, Mozart's Requiem, and Vesperae solennes di comfessore, Rossini's Stabat Mater, Mahler's Symphony No. 2 (Resurrection), and many others.
She is a regular performer and featured soloist with the American Spiritual Ensemble, a group that performs all over the world, and whose mission is to keep the American Negro Spiritual alive and vibrant. She can be heard on the CDs The Lily of the Valley, The Spirit of the Holidays, and Swing Low, Sweet Chariot, as well as the DVD and PBS documentary, The Spirituals, recorded with the American Spiritual Ensemble. In June of 2008 Albany Records released Koehler's recording of John Jacob Niles songs titled The Lass from the Low Countree, performed with James Douglass at the piano. In 2012, Koehler is the featured performer in a series of concerts throughout the United States in honor of the The Year of Niles.
Koehler serves on the voice faculty of the Kentucky Governor's School for the Arts, as well as the Tennessee Governor's School for the Arts. She also serves on the faculty of the American Institute of Musical Studies (AIMS) in Graz, Austria. She is associate professor of voice at West Virginia University.
Koehler received her Bachelor of Arts degree in Voice Performance and Music Education at Lipscomb University in Nashville, Tennessee, and her Master of Music degree in Voice Performance at the University of Alabama. Her Doctor of Musical Arts degree was completed at the University of Kentucky in Lexington, where she studied with tenor Everett McCorvey, and soprano Gail Robinson.
LaToya Lain, mezzo-soprano
LaToya Lain, a mezzo-soprano, was an assistant professor of voice at Oakwood College, a position she held in the middle of the first decade of this century. In addition to giving voice lessons, she also taught diction and conducted an opera workshop.
Following graduation from McDonogh #35 High School in New Orleans in 1994, Lain attended Florida State University, where she earned a bachelor's degree in voice in 1999. She earned a master's degree in music in 2003 from the University of Cincinnati College Conservatory of Music and completed a D.M.A. at the University of Nevada, Las Vegas, in 2012.
Lain has placed in several competitions. She was a winner in the Gulf Coast Metropolitan Opera National Council Auditions in 2003 and in the Gerda Lissner Competition, won first place in a National Association of Teachers of Singing competition in Michigan, and was a finalist for the Classical Singer Magazine auditions. In the summer of 2005, she was one of sixteen selected from over 600 applicants to participate in the Young artists Program at the Chautauqua Opera.
She has performed in a number of operas. A partial listing of roles would include Tituba in The Crucible, Zia Principessa in Suor Angelica, Baba in The Medium, Dame Quickly in Falstaff, Zita in Gianni Schhicchi, and Polinesso in Ariodante. Lain has performed and toured throughout the United States as well as in Italy, Great Britain, and Spain.
She is a member of the American Spiritual Ensemble, a highly select group of 16 to 22 singers, all soloists in their own right, who seek to preserve the legacy of the American Spiritual. They also perform jazz and other music of the black experience. Founded in 1995 by Everett McCorvey, a professor at the University of Kentucky, the group has enjoyed phenomenal success in its programs at opera houses and concert halls in the U.S., South America, Europe, and Japan.
Lain is also active in running marathons. She is part of a group who through its running has helped raise funds to assist in the fight against leukemia and lymphoma.
Issachah Savage, tenor
One of America's most promising young talents, Issachah Savage is a native of Philadelphia. He is an alumnus of Morgan State University, where he studied with the late Dr. Nathan Carter. With both dramatic and lyrical qualities, Savage is comfortable in both opera and on the concert stage. Well- traveled throughout North America, Europe, and South Africa, Issachah Savage has sung under such respected conductors as Kurt Masur, Nathan Carter, Robert Shaw, Peter Nero, Yuri Temirkanov, Moses Hogan, James Caraher, Bobby McFerrin, Marin Alsop and Murry Sidlin. He has over thirteen opera roles to his credit.
Savage has appeared as soloist in performances of the Mozart Requiem, the world premiere concert and recording of Wynton Marsalis' All Rise with the New York Philharmonic, Handel's Messiah, Mendelssohn's Elijah, I Will Lift Up Mine Eyes by Hailstork, Haydn's Lord Nelson Mass, and Nathaniel Dett's The Ordering of Moses. Issachah Savage is the first "scholar artist" of the Marian Anderson Historical Society and recently was appointed chairman and executive committee member of the Hines-Lee Opera Ensemble.
Other accomplishments and awards include The Philadelphia Pro Arts Scholarship Award, the National Act-So Competition, the National Omega Psi Phi Competition, and the National Leontyne Price Vocal Arts Competition. Savage holds the honor of having performed for President Bill Clinton's presidential summit of 1997. For his outstanding musicianship, leadership and academic achievement, he was inducted into Who's Who Among Students in American Universities and Colleges. Savage is also the award winner of the James T. Townsend Vocal Arts Award. He received the Emerging Vocal Arts Competition Award from the National Association of Negro Business and Professional Women's Club. Issachah Savage resides in the Washington, D.C. area, where he enjoys a performing and teaching career.
Issachah Savage is a Washington, DC resident whom the Philadelphia Inquirer calls "one of America's most promising young talents." The Washington Post describes him as "a golden tenor with both dramatic and lyrical qualities." He is an alumnus of The Benjamin T. Rome School of Music at The Catholic University of America and of Morgan State University where he worked intensely with Dr. Nathan Carter. Recent performances include Mark Antony in the Opera North (Philadelphia) world premiere of Leslie Savoy Burrs' opera, Egypt's Night, Cassio in Summer Opera's production of Otello, Crabman in Opera Company of Philadelphia's Porgy & Bess, and Turiddu in Cavalleria Rusticana and Ramon in La Navarraise with the Opera Orchestra of New York.
Mr. Savage is the recipient of many prestigious awards and prizes, including those from the Licia Albanese-Puccini Foundation, the Gerda Lissner International Vocal Competition, Opera Index, the Shoshanna Foundation and the Olga Forrai Foundation.
In addition to being a Marian Anderson Classical Icon, he was also named the first "scholar artist" of the Marian Anderson Historical Society. Most recently, he won first place in the Wagner Division of the 2012 Liederkranz and top prize in the Marcello Giordani Competition. In 2012, Mr. Savage has sung the title role of Richard Wagner's Rienzi with the Opera Orchestra of New York followed by Canio in Leoncavallo's Pagliacci with the Reportory Opera Company of Washington, and will make his company debut in December in the title role of Otello in Teatro della Fortuna, Italy.
Patrick Blackwell, bass
Patrick Blackwell continues to expand his impressive repertoire in opera, oratorio and musical theater following successes with some of America's foremost young artist programs. This season he will portray his first Porgy in Porgy and Bess with Union Avenue Opera of St. Louis where he will also sing Sarastro in Die Zauberflöte. He returns to Chamber Opera Chicago as well as Ars Viva of Chicago for his second season as Baltazar in Amahl and the Night Visitors, a role he has also preformed with Des Moines Metro Opera and Opera Illinois.
In the 07/08 season he performed with Fresno Opera's production of Porgy and Bess as undertaker and Jim. In the fall of 08 he performs with the New Jersey State Opera in their Concert Gala as the King in Aida and Melitone in La Forza del destino. In November he appears with the Toledo Opera as Count Ceprano in Rigoletto.
Mr. Blackwell made his Lyric Opera debut in 1997 as Burnah in the highly acclaimed world premiere of Anthony Davis' Amistad. He has since returned to Lyric as Henry Davis in Street Scene, as Cal in Regina and the Duke of Verona in Roméo et Juliette. His New York City Opera debut included the roles of Dr. Grenvil in La Traviata and Colline in La Bohème. Among his other notable portrayals are Leporello in Don Giovanni, Zuniga and Morales in Carmen and Baron Duphol in La Traviata. He has performed with companies including the New Jersey State Opera, Florentine Opera, Augusta Opera, Western Opera Theatre and Fort Worth Opera.
Mr. Blackwell made his Carnegie Hall debut as the bass soloist in the world premiere of Earnestine Rogers Robinson's Crucifixion. In addition to performing works by Mozart at the Arts Festival in North Korea, he has sung Faure's Requiem with the Fresno Philharmonic and Osride in Rossini's Mosé in Egitto with the New Jersey Symphony Orchestra at the Lincoln Center. He also has credits in musical theater, cast as Joe in Showboat with Rockwell Productions and with LiveEnt in Vancouver, Canada, where he was an ensemble member and covered that role.
A classically trained musician with a wealth of sound, Mr. Blackwell studied with Enrico DiGuiseppe at the Juilliard School on full scholarship. He began his career as a young artist with the Santa Fe Opera, Houston Opera Studio, the Merola Opera Program, Opera Music Theatre International with Jerome Hines and the Aspen Opera Theatre Center.
Warren Cook, conductor
A member of the Bob Jones University music faculty since 1984, Warren Cook has studied at BJU and Westminster Choir College and has earned the DMA in choral conducting at the University of South Carolina. Dr. Cook is the Director of Choral Activities at BJU and conducts the Chorale and the Chamber Singers, the University's two premiere choral organizations.
Additionally, he teaches undergraduate and graduate music courses, trains opera and oratorio choruses, and conducts choral-orchestral performances. His choirs have performed at ACDA and MENC events and as US representatives at the World Choral Festival, Seoul Korea.
Cook is a member of the American Choral Director's Association and the International Federation for Choral Music and he regularly appears across the U.S. as an adjudicator, clinician, and conductor for music workshops and festivals. He is also director of Greenville's Rivertree Singers and serves as the Pastor of Worship for Heritage Bible Church in Greer, S.C.