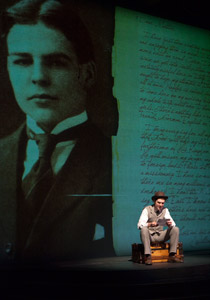 Vespers programs are sacred presentations of drama and music by BJU faculty and students. These programs, both devotional and cultural, attract many visitors and are typically held 5 times a year on Thursday evenings or Friday mornings.
All Vespers programs are free and open to the public.
In addition to these programs, the fall and spring semesters each feature a special seasonal program. The Christmas Vespers occurs before the close of the fall semester and stimulates an excitement about the birth of the Savior.
In the spring the Living Gallery showcases the truth of Christ's resurrection through a unique program combining sacred music, drama and living art.
Vespers Schedule
Messiah
Dec 13 7:30 p.m. – 8:30 p.m.
Join the University's Symphony Orchestra and combined choirs as we celebrate the Christmas season with Handel's Messiah. "Hallelujah; for the Lord God omnipotent reigneth. The kingdom of this world is become the kingdom of our Lord, and of His Christ; and He shall reign for ever and ever, King of Kings and Lord of Lords." Michael W. Moore, director. Free admission.

To accommodate guests from the community, please note the following for the evening identical performances:
• Friday: Residence hall students whose last names begin with A–G.
• Saturday: Residence hall students whose last names begin with H–Z.

Couples attend according to the man's last name. Alphabetical designations do not apply to day students; they may attend either performance.


Dec 13
7:30 p.m.
– 8:30 p.m.
Vespers Productions