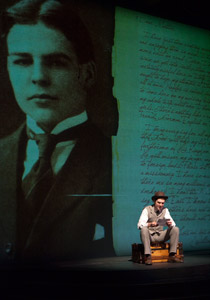 Vespers programs are sacred presentations of drama and music by BJU faculty and students. These programs, both devotional and cultural, attract many visitors and are typically held 5 times a year on Thursday evenings or Friday mornings.
All Vespers programs are free and open to the public.
In addition to these programs, the fall and spring semesters each feature a special seasonal program. The Christmas Vespers occurs before the close of the fall semester and stimulates an excitement about the birth of the Savior.
In the spring the Living Gallery showcases the truth of Christ's resurrection through a unique program combining sacred music, drama and living art.
Vespers Schedule
Next year's schedule will be available later this summer.
Vespers Productions