What is a Friendship Dinner?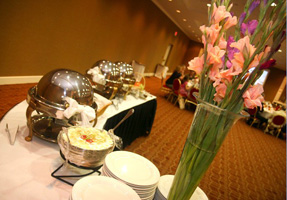 Join President Steve Pettit for an enjoyable meal and wonderful evening of fellowship.
Following the meal is a presentation of the Lord's ongoing work at BJU. Graduates, former students and friends will receive an update on BJU's continuing mission.
Prospective students and their families will be introduced to the amazing opportunities for spiritual growth and academic training at BJU. The evening closes with a short challenge.
Dinners begin at 7 p.m. on weekdays and 6 p.m. on Saturdays (local time). Dress is business casual. Friendship Dinners take place in select cities once every 2 years.
Who is invited?
Prospective students


*Age 12 & above

Graduates & former students
Family of graduates


*Age 12 & above

Anyone interested in the ministry of BJU
Tickets
Cost: $10
High school students and pastors are free.
Dinners
Upcoming Dinners TBA
For more information, email Executive Events or call (864) 242-5100, ext. 4204.