Oct. 30–Nov. 2, 2016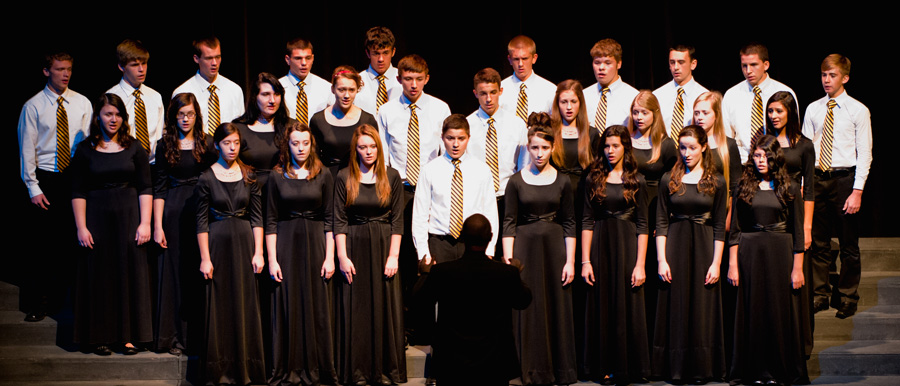 The High School Festival provides challenge to Christian teenagers by recognizing their achievements and developing their talents through activities directed by university faculty.
Guidelines | Copyrights | FAQ and Judging Forms for Speech/Communication Contests
Music Competitions
Solo
Brass, String and Woodwind
Classical Guitar
Harp
Organ
Percussion
Classical Piano
Sacred Piano
Voice
Group
Small Vocal Ensemble (2–6)
Large Vocal Ensemble (7–16)
Choir (17+)
Brass, String or Woodwind Ensemble (2–9)
Handbell Ensemble (4+)
Percussion Ensemble (4–12)
Piano Ensemble (2–4)
Communication Competitions
Individual
Original Oratory
Solo Performance
Group
Group Acting (2+)
24-Hour Playwriting Competition
Art & Design Competitions
Media Art
Two-Dimensional Art
Lettering (pen and ink, brush and ink)
Drawing (pencil, pen and ink, pastel)
Painting (oil, acrylic)
Painting (gouache, watercolor)
Printmaking (linoleum, woodcut, collagraph, etching, dry point, serigraphy)
Mixed Media (combinations of media)
Three-Dimensional Art
Ceramics (fired pottery)
Crafts (felting, book arts, macramé, weaving, applique, basketry, batik, etc.)
Sculpture (clay, wood, stone, etc.)
Photography
Single original color or black-and-white photograph
Participants will enjoy the following events:
Masterclasses and workshops presented by BJU faculty in music, communication and dramatic arts
A 24-hour playwriting event featuring high school festival participants
Tours of BJU theatre, film and mass communication facilities
BJU instrumental ensembles, vocal choirs and the BJU Theatre Department will put on special programs and performances just for Festival participants
A performance of Agatha Christie's A Murder is Announced, produced by BJU Theatre, on Monday night, November 2 at 8:00 p.m.
Winners from each contest will be featured on one of three concerts
Exhibition of winning artwork and photography
Presentation of Festival awards
Limitations
Please note school contest limitations.
Participants may enter a maximum of 3 individual/solo contests. Contestants may not compete against themselves in any group competition; therefore, they may not be a member of more than 1 group within any particular contest area (e.g., competing in 2 different small vocal ensembles).
Entry in up to 3 art categories will count as only 1 Festival contest.
Contestants (both individual and group) may win first place more than once in successive years performing different literature.
Any student who does not fulfill all of the contest requirements will forfeit his right to win but will receive judges' written critiques.
Accompanists
To make arrangements for a BJU accompanist, please contact Mr. Tom Grimble by email or at (864) 242-5100, ext. 2782 by October 19. Include your name, email address and phone number, and which contest you'll need an accompanist for.
Percussion
To make arrangements for use of university percussion equipment, contact Rob Schoolfield by email or at (864) 242-5100, ext. 2752. For all other instrument rental, simply specify the needed instrument on your reservation form.
Large-Group Experience
Contestants will want to rehearse and perform in large groups hosted by members and directors of BJU performing organizations.
Band
Festival Concert Band—Open to brass/woodwind/percussion players (with at least 3 years' playing experience) participating in any area of the Festival who do not wish to audition or who are not selected for the Wind Ensemble.
String Orchestra
Enrollment is limited and early registration is encouraged.
Violin I must be able to play with confidence and ease in fifth position, Violin II & Viola in third position, Cello & Bass in fourth position
Festival Concert Chorus & World/Folk Music Chorus
Festival Concert Chorus—Open to SATB singers recommended by their director. Each school or homeschool group may select up to 3 balanced quartets of SATB for a total of 12 singers maximum. These singers will rehearse and perform concert choral literature with the Chorale, BJU's premiere choir, under the direction of Dr. Beth Eubank. Enrollment is limited and participation is available only by your director's recommendation and receipt of your Festival reservation before the deadline.
World/Folk Music Chorus—Open to SATB singers participating in any area of the Festival. This chorus will rehearse and perform world/folk music with BJU's all-freshmen choir, University Singers, under the direction of Dr. Eli Yanson. Enrollment is limited and early registration is encouraged.
Each director must submit with his school's reservations a list of the balanced SATB quartets under his direction that he desires to be included in the Festival Concert Chorus. Participation in the World/Folk Music Chorus does not need to be as part of a "balanced quartet"; individual entries are welcome.
Awards
Music, Communication, Media Art
1st Place individual/solo winners
Trophy
Paid program fee for the 1st semester of their freshman year should they enroll at BJU
Scholarship to attend a BJU summer camp
2nd Place individual/solo winners
Plaque
Scholarship to attend a BJU summer camp
3rd Place individual/solo winners
Plaque
One-half scholarship to attend a BJU summer camp
1st, 2nd, and 3rd Place group winners
Art & Design
Art: Best of Show (2-D and 3-D)
Trophy
Program fee for the 1st semester of their freshman year should they enroll at BJU
Scholarship to attend a BJU summer camp
1st Place
Trophy
Scholarship to attend a BJU summer camp
2nd Place
Plaque
Scholarship to attend a BJU summer camp
3rd Place
Plaque
One-half scholarship to attend a BJU summer camp