July 19-24
Grades 10-12*
$295 / $195 for day campers
($320 / $220 after May 15)
Have you ever wondered what it would be like to be a police officer, deputy sheriff or trooper? Or perhaps you are interested in corrections or federal law enforcement. Get a look at some of these career options at Criminal Justice Camp.
Activities
Meet speakers representing various criminal justice occupational specialties.
Go on field trips to criminal justice facilities, such as prisons, criminal courts, aviation support, firearm training and a crime lab.
Watch demonstrations of special police operations, such as SWAT, bloodhounds and underwater rescue.
Note: Two forms of photo ID are required for our prison tour (e.g., current passport, driver's license, student ID, or a debit card with photo). If you need a second form of ID, BJU can provide a temporary student ID at no additional charge.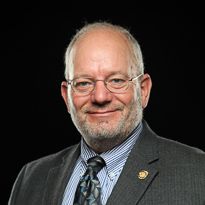 Camp director
email
*Grade as of September 2015 and 2015 high school graduates
Save $10 per camper
By having 2 or more campers from same household
Save $10 per camp
If you attend multiple camps
Save $100 per camp
Day camp option for Sr. High
Have a question?
Email us or contact BJU Summer Camp on Facebook