July 17–22 & 24–29
Grades 9–12
As of Sept. 2016 and 2016 high school graduates
$225 / $125 for day camp
Includes Early Bird Discount ($25) until May 16.
Culinary Arts Camp offers you an opportunity to learn about food in a fun and laid-back environment. You will learn about breads and doughs as well as some easy cooking techniques that will allow you to create a meal for your friends and family that does not require a microwave. The camp is led by faculty and students from the Culinary Arts program. You will have the opportunity to not just learn about food, but also to enjoy our creations as part of your meals for the week.
At Culinary Arts Camp you will:
Learn basic cooking principles.
Learn basic knife skills.
Watch cooking demonstrations.
Taste all items prepared in camp.
Prepare meals for the Chef's table.
Sample Schedule
9 a.m. — Session
12 p.m. — Lunch
1:30 p.m. — Session
5 p.m. — Dinner and Discussion
6 p.m. — Cleanup and Dismissal
Culinary Arts camp instructors have more than 20 years of professional food-service experience including:
Restaurant management
Catering weddings and personal/corporate events
Volunteering in community events
Working in front and back of house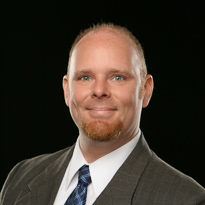 Camp director
email
Save $10 per camper
By having 2 or more campers from same household
Save $10 per camp
If you attend multiple camps
Save $100 per camp
Day camp option for Sr. High
Have a question?
Email us or contact BJU Summer Camp on Facebook