June 14–19 : Leadership Academy
June 21–25: Outdoor Leadership Experience
Grades 9–12*
$295
($320 after May 15)
In our Leadership Academy, you'll learn biblical leadership values that will prepare you to serve Christ in a variety of situations. You will engage in leadership training simulations, participate in hands-on activities, evaluate case studies, build a strong team mindset and learn to approach problems from a biblical perspective. By the end of the week, you'll understand principles of communication, confidence and leadership.
The Outdoor Leadership Experience builds on the principles taught in the Leadership Academy. You will learn the hard skills of backpacking, camping and cooking in the outdoors while incorporating the soft skills of communication, delegation, motivation and leadership in an outdoor setting. Skilled facilitators teach you how to be an effective team member while spending 3 nights/4 days in the Smoky Mountains.
Attend to discover
A biblical view of leadership
How to accurately assess yourself as a leader
How to follow and lead others as an effective team member
Tools of an effective leader: communication, time management, financial management, stewardship
The characteristics of a Christ-centered leader and follower
Sample Schedule
Breakfast
Morning session
Personal Reflection
Workshops
Morning Activity
Lunch
Free Time
Afternoon Activity
Dinner
Evening session
Evening activity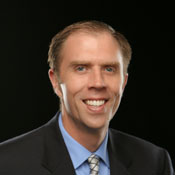 Camp director
email
Registration is closesd. There will be no 2nd week of Leadership Academy in July.
*Grade as of September 2015 and 2015 high school graduates