Build Faith. Challenge Potential. Follow Christ.
At Bob Jones University we inspire you as a disciple of Jesus Christ to push the limits of your own creativity, skill and faith—all for the glory of God. We infuse every course with a biblical worldview and strive to offer the best academic experience of any Christian university. Our vibrant Christian community will support you as you build your faith, challenge your potential and prepare to follow Jesus Christ.
What do you want to study?
BJU could be your best-fit college. Here's why. bju.edu/why
Congrats to those of you that made the President's List for the spring semester!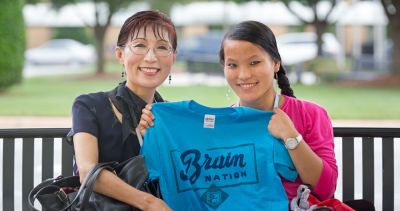 Summer Orientation: June 19-20 & 26-27
This 2-day event introduces new students and their parents to life at BJU and helps them transition into college life.