WORLD News Group Vice President Warren Cole Smith Speaks at Media Forum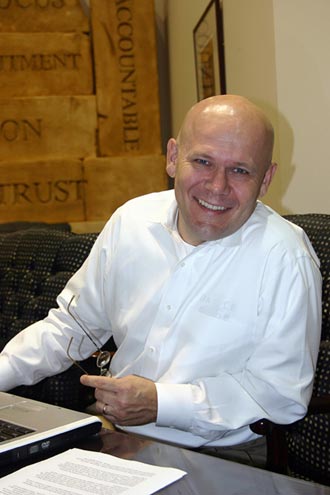 BJU hosted Warren Cole Smith, the Vice President of WORLD News Group, for its recent Media Forum.
His presentation, titled "Prodigal Press: The Anti-Christian Bias of the American News Media," reflected on his more than 20 years' experience in news media and his burden for the future of journalism.
Smith has written more than 1,000 articles for publications including WORLD, the Dallas Morning News, The Atlanta Journal-Constitution and The Charlotte Observer. Prior to his work at WORLD, Smith served as a marketing director for PricewaterhouseCoopers, one of the Big Four accounting firms.
Several times each semester, the Media Forum meets to provide students with a broader understanding of the media. Typically, meetings feature guest speakers who are working professionals representing organizations such as newspapers, magazines, radio or television stations, public relations departments and agencies, media consulting, or media ministries. Students generally have opportunity to interact with these professionals in formal Q&A sessions and in post-meeting informal conversation.
Published November 15, 2013