"Dr. Gus" Goes Home To Be With the Lord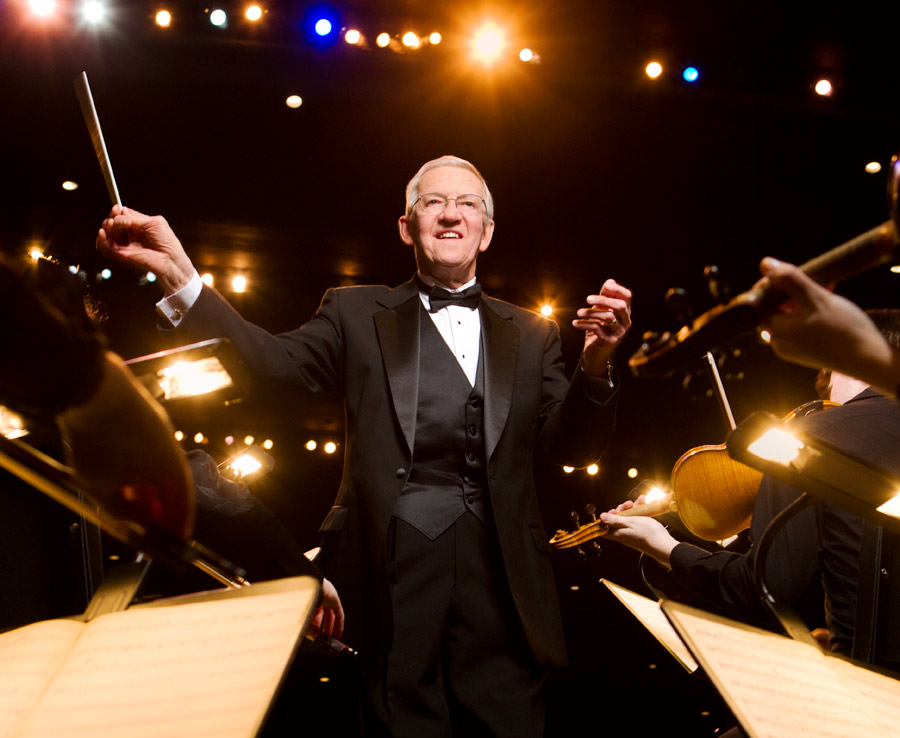 Read Soli Deo Gloria: The Legacy of Dwight Gustafson (1930-2014)
Bob Jones University is saddened by the homegoing this morning (Jan. 28) of Dr. Dwight Gustafson, 83, dean emeritus of the School of Fine Arts and Communication at Bob Jones University.
A beloved and well-known conductor, composer and musician, Gustafson mentored thousands of young people through the 43 years he served as dean of the School of Fine Arts and Communication at BJU.
He earned his BA (1952) and MA (1954) from BJU and his DMus in composition from Florida State University (1967).
Gustafson, the longest serving dean in the history of BJU, is survived by his wife, Gwen, their four children as well as sixteen grandchildren and eight great-grandchildren.
Members of the BJU family have many fond memories of "Dr. Gus" and we rejoice that He is now beholding the face of his Savior.
The Gustafson family will receive friends on Friday from 6-9 p.m. at Mackey Mortuary. Another viewing will be held on Saturday from 9-10 a.m. at War Memorial Chapel. The funeral service will follow at 11 a.m. (with prelude at 10:30 a.m.) in Rodeheaver Auditorium. There will be a webcast of the funeral service.
Songs of Deliverance by Gustafson
In 2010, the BJU Symphony Orchestra and choirs premiered Gustafson's "Song of Deliverance." The work is based on Psalms 27, 34 and 91 and was written in honor of Walter Fremont, Joan Mulfinger and Guenter Salter. This was one of his final performances at BJU.
Published January 28, 2014 / Updated January 30, 2014