For Daniel Overly, a 2012 piano performance grad, being

awarded a Fulbright grant to study at the Konservatorium Wien

in Vienna, Austria, was his wildest dream come true.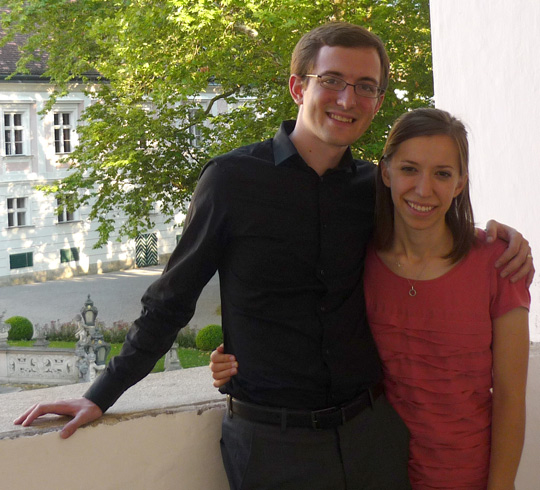 "It would have been really easy for this year to be pretty heady for me," Daniel says. "I got a prestigious scholarship, I'm studying in the capital of the classical music world, I'm studying with famous teachers. Professionally speaking, it's been great, and the future looks bright."
But as Daniel and his wife Alayna (Pennington, 2012 piano pedagogy) can both attest, their year in Vienna has been so much more than the Fulbright.
Daniel says, "The stanza from the hymn 'Channels Only'—
Emptied that Thou shouldest fill me,
A clean vessel in Thy hand;
With no pow'r but as Thou givest
Graciously with each command.
—that would probably sum up what the Lord has done for me."
As Daniel has interacted with classmates and colleagues and as he and Alayna have ministered as a couple in church, they have been humbled and reminded once again that it is the Lord who does the work.