The Power of Medicine to Change a Life: John Naselli
The minute John stepped off the plane, he knew he was in a different world.

The dimly lit San Pedro Sula airport with its low ceilings and dingy walls. The humid Honduran heat that enveloped him. Mango trees and lush green hills. The chicken rice tortillas he'd end up eating every day he was there. Piles of burning trash that seemed to be everywhere. Haggling over prices in alleyway markets. And kids playing soccer every single day—before, during and after school, and any other free moment they had.

This was John's first time outside of the United States. And he was praying that this medical mission trip to Honduras would be the confirmation he needed that God truly was calling him into medical missions.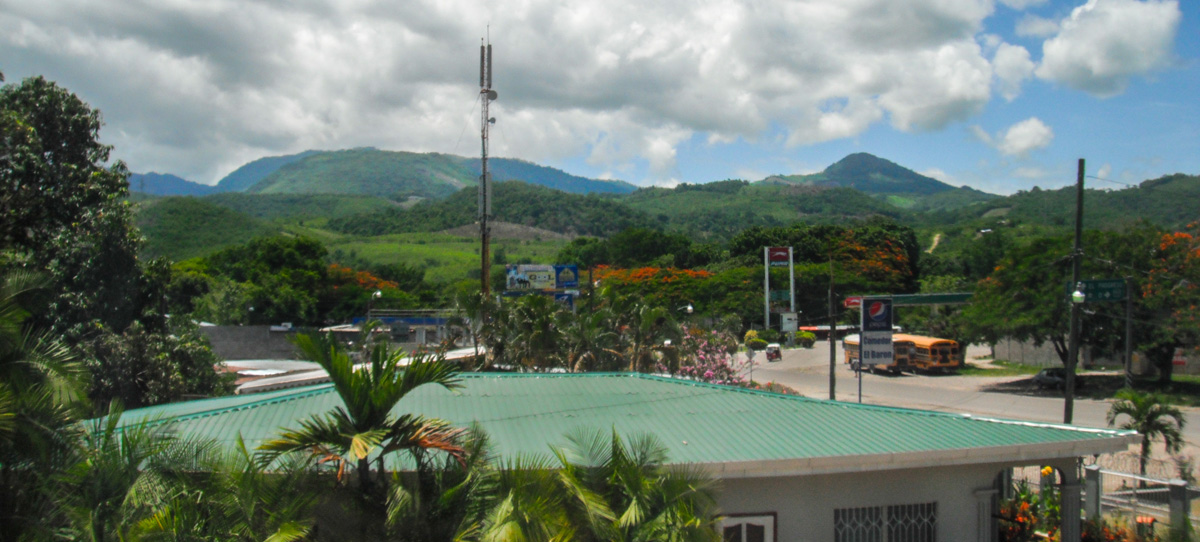 A Heart to Help Others
For almost as long as he can remember, John has been interested in becoming a doctor. When John was just 4, his little brother Michael was diagnosed with cancer—stage IV neuroblastoma.
"I remember it pretty acutely," John says. "I remember being in the hospital a lot."
And after his family knew that Michael's cancer was terminal, "I remember going to Hawaii with the Make-a-Wish Foundation," he says, for one last family vacation.
"I didn't really understand it all at the time. But when he died, before his seventh birthday, it really impacted me because we were so close."
John's experiences with Michael planted a desire in his heart to become a doctor. But as he grew older, his wide range of interests came crowding in.
In high school, he says, "I dodged as much math and science as I could since I was so involved in music." And then when it came time to choose a major on his application to BJU, John was torn between English, history and premed.
"I was interested in so many things, it was really hard for me to decide what to do!" he says. But he remembered a piece of advice he'd been given—"do what you love, and you'll never work a day in your life."
"That's kind of cliché," he admits. "But I kept up with stories of cancer and children and pediatric oncology and watched these inspirational videos. And those touch me in a deep way that nothing else can."
Realizing that helping others through medicine was where his heart truly lay, he says, "in the end, I turned down the others in favor of premed. I'm so thankful I did!"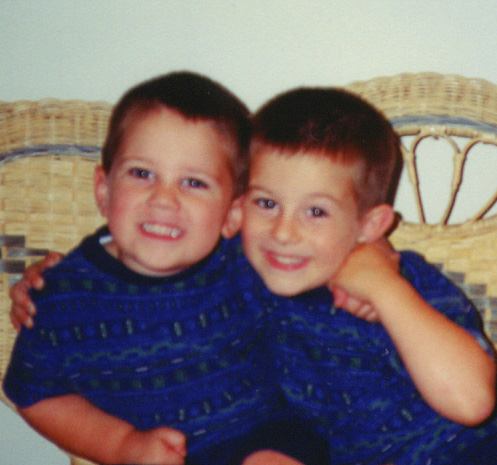 A Heart Surrendered to God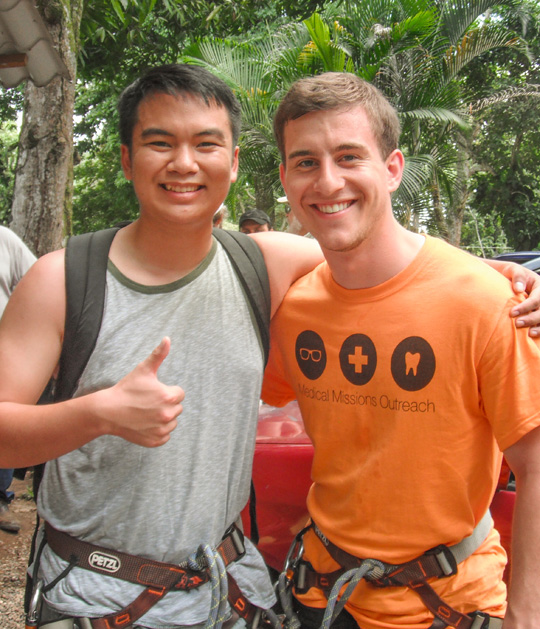 John's interest in missions didn't come quite so early. First, he had to work through his own relationship with God. Despite his profession of faith at 6 years old, he had never been completely sure that he was saved. When he reached junior high, his lack of assurance intensified into deep spiritual struggles.
"Regarding Jesus, I think I really struggled with Him as a person," John says. "It was hard for me to understand how He impacted my life at all, as an invisible person who was on this earth 2,000 years ago."
But when John was 12, his family moved to Greenville. God used their new pastor's preaching to work in John's heart. After 3 or 4 years of sitting under his preaching, John says, "I finally came to grips with who He was and what He had done for me. And I believe I was saved then."
Before he was saved, he had thought about the possibility of living in a developing country simply because of his personality. "I have very simple needs and don't require fine things," he explains.
"But of course, when I was saved, it became much more than just 'Oh, I could see myself living in another country.' It became more 'Wow, I can see how God could use me there.'"
God continued developing that burden for missions in John's heart. Through his mother's passion for missions. Through the many missionaries who presented their work at his church. Through the missionary biographies he read, like Borden of Yale and Through Gates of Splendor. And now he can't imagine wanting to do anything else.
"In my mind, we're all missionaries," he says. "And I'm grateful for people who are here to hold the ropes. But for me, I just feel really burdened—personally—to be on the mission field. I'd love to share the Gospel with people who have never heard."
Real Life Experience
Until last summer John had never had the chance to see what practicing medicine looked like in a developing country. So when God opened the door for John to join the medical mission team to Honduras in the summer of 2014, he was excited.
Along with dozens of other Christians from around the U.S.—including one of his professors from BJU, Dr. Marc Chetta—John flew into the city of San Pedro Sula. From there, they traveled to the smaller city of El Progreso, where they would stay during their trip. And every morning, they drove the 45 minutes from El Progreso out into the country where the clinic was held.
"We'd get there each morning around 7:30," John said. "Then we'd have about an hour to set up and get prepared."
At 8:30 a.m., the gates were opened, and streams of people poured in. The triage workers took temperatures and gathered other information, then sent the patients to the right area of the clinic.
John got to work in a different area of the clinic each day. "The first day I shadowed a pediatric doctor," he says. "The second day was a dentist. The third day I went to a hospital in El Progreso and watched some surgeries by local doctors and surgeons on the mission team. And the last day I shadowed Dr. Chetta."
It wasn't easy work. "Very hot and very long," he simply says. "Toward the end of the day, you're just—you wouldn't think that sitting in a building all day would wear you out, but there's always a lot to do."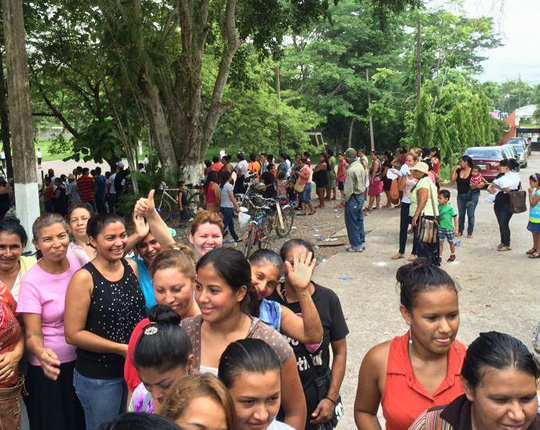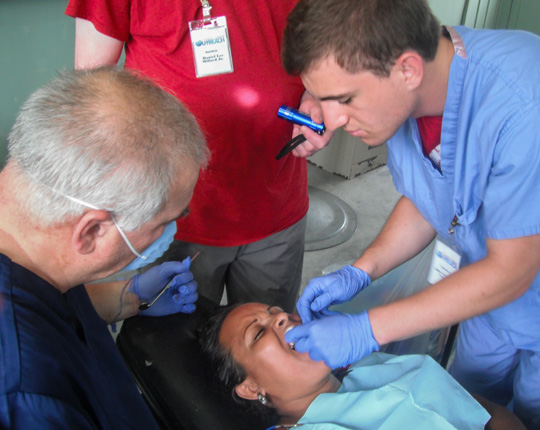 Confirmation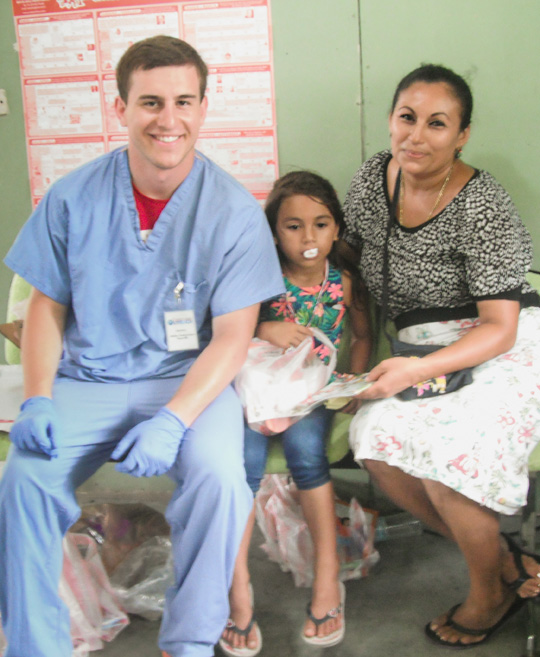 Throughout the week, John and the team saw thousands of patients. And in the midst of the craziness, John saw local church members sharing the Gospel with patients as they waited for their prescriptions—he says, "people who most likely would hear no other way."
"Seeing the missionaries and their families in action," he says, "made me realize that these were just normal, submitted people that were passionate about serving God. That really inspired me."
"For the first time I realized how powerful medicine is in drawing people to the Gospel, and that I could be a part of that by practicing medicine in a developing country. I felt overwhelmingly that this is what the Lord would have for me."
Since this was such a short trip—just 8 days—John hopes to return for a few months after his senior year to get a better feel for missionary life. After that, he's not yet sure what medical school he'll attend, what field he'll specialize in, or even what country he'll end up serving in.
But having seen God use his brother's battle with cancer to impact his life, and now having seen God use medical missions to change thousands of lives in Honduras, John is confident that this is the path God has called him to walk—pursuing medical work for the sake of the Gospel.
---
Learn more about our programs.