35 Million Insects
Every morning at promptly ten o'clock, the Smithsonian's National Museum of Natural History in Washington, D.C., opens its doors. As the morning's first visitors stream in, some stop to pose with the 8-ton, 14-foot tall African elephant on display in the rotunda. Others hurry to their favorite exhibit first—perhaps the legendary Hope Diamond in the hall of geology, gems and minerals, or perhaps the free-flying tiger swallowtails in the butterfly pavilion.
It was in the butterfly pavilion that Katie Zevallos, a biology education major at BJU, first learned about volunteer opportunities with the museum's entomology department. Until that year, she hadn't even liked insects! But an insect project in her invertebrate zoology class "just opened up the world of insects," Katie says, changing her view forever. She eagerly applied for a behind-the-scenes position in the entomology department's sorting room.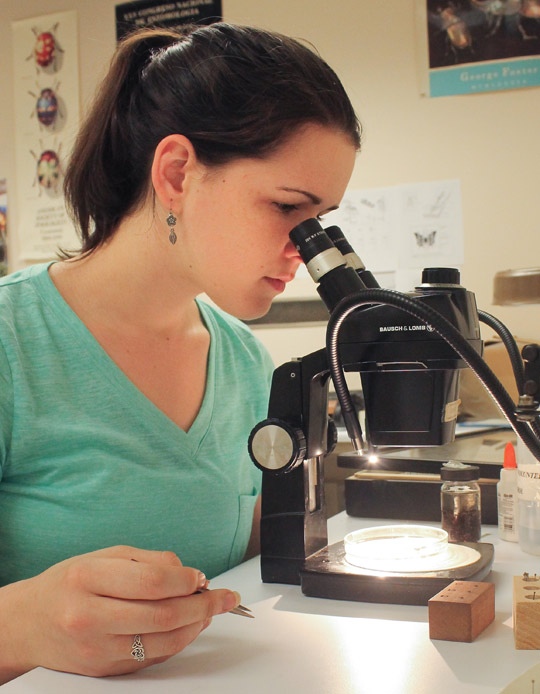 That summer she spent more than 100 hours preparing and mounting insects that would later be incorporated into the Smithsonian's collection of approximately 35 million specimens.