Chief Marketing Officer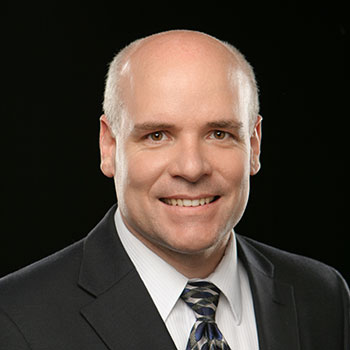 David Lovegrove joined the President's Cabinet in January 2019 as the chief marketing officer. He holds a BS from the School of Education at BJU and is a member of the American Marketing Association.
A native of Idaho Falls, Idaho, David is the son of a missionary pastor and a Christian school administrator. He began his career at an advertising agency in Atlanta, then ran a design and advertising business for nearly a decade. He also managed the printing division of National Fulfillment, Inc. and was a high school teacher at Forrest Hills Christian School.
He came to BJU in 2002 where he first managed the Art Agency and then Creative Services departments. He also served as an exhibition planner and designer for the Museum & Gallery. In 2012 he led the formation of the university's first marketing department.
David speaks frequently at Christian education conferences about customer service, student experience, marketing, branding and advertising. He co-created Creative Reach conferences which provide training in marketing and design to churches, Christian schools and other ministries.
David serves as the curator of the Greer Heritage Museum and is a committee member of Boy Scouts of America Troop 519.
David and his wife, Bethany, are the parents of a teenage son.