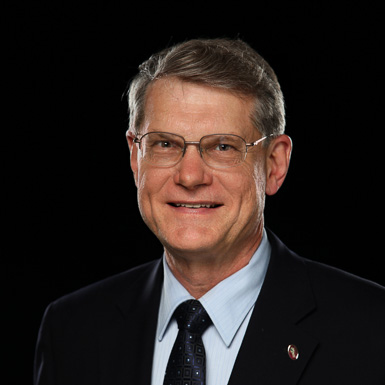 Education
PhD, New Testament Interpretation, Bob Jones University
MDiv, Divinity, Bob Jones University
BS, Civil Engineering, North Carolina State University
Courses
History of Christian Missions (SCM 671)
About
Dr. Patterson holds the B.S. in Civil Engineering from NC State University and the M.Div. and Ph.D. in New Testament Interpretation from Bob Jones University Seminary. He has written Handling Earthly Treasure, a revision of his doctoral dissertation. He has served since 1982 as a missionary under Gospel Fellowship Association. Since 2002, he has worked in the home office of GFA in Greenville, SC. Traveling extensively, he has visited missionaries in approximately 35 countries and taught pastors and national Christians in Mexico, Korea, the Philippines, Cameroon, India, and Costa Rica. He oversees writing and reading projects at GFA. He teaches two of the missions classes in the Bob Jones University Seminary.
Overseeing the recruiting of missionaries at GFA, he has the privilege of meeting with young people who are seeking the Lord's mind regarding missions. Talking with them about the Lord's leading and calling is one of his highest joys.
He has a deep interest in missions history and has visited missionary sites around the world as well as led tours in America to places where American missionaries or missionaries from other countries served. He believes that seminary studies should prepare the student intellectually, spiritually, and practically for ministry. His daily contact with missionaries at GFA allows him to give up-to-the-minute reports to the students at Bob Jones University Seminary on various aspects of missions.
Having roots in a farming community and many relatives involved in farming, he loves to grow a large vegetable garden. He also enjoys bird watching and an occasional round of golf. A special joy is seeing birds in foreign countries that some of his fellow birders do not see. He is married and has three grown children, two delightful grandsons, and two beautiful granddaughters.