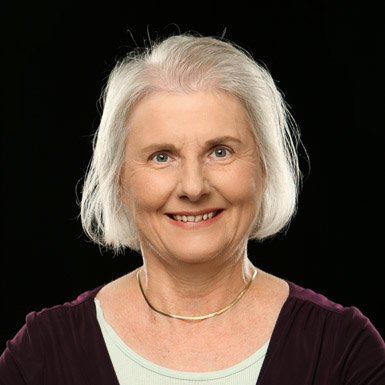 Education
EdD, Educational Leadership, Bob Jones University
MS, Family and Community Health, University of Massachusetts - Lowell
BSN, Nursing, University of Massachusetts - Amherst
About Brenda
My students tell me that they sense my great breadth and depth of nursing experience; they appreciate that my clear answers give them other perspectives. After my BSN graduation from the University of Massachusetts in 1973, I've worked in multiple settings. My husband's career caused frequent moves; so, I've held nursing licenses in 10 states. My specialty in Pediatric and Family Nursing began with a UMass Masters of Science Degree in 1994. Finally, I got my Educational Doctorate from Bob Jones University in 2002. I taught nursing in five settings before beginning with Bob Jones University's Nursing Faculty in 1994. I kept current as a Registered Nurse by working summers. Recently, since June of 2004, I've been employed summers at Greenville Hospital System's Center for Pediatric Medicine as a Pediatric Nurse. I had also kept my Family Nurse Practitioner skills active until 2014, working part time with The Medical Consultants of the Carolinas between June 2009 and May 2014 assist with ordering medicines and treatments for the Springbrook Behavioral Health System Residents.
Some of my patients have requested that I be the nurse to give immunizations to their child. I want my students to also be those nurses that patients prefer. I thank God for the opportunity to teach these dedicated Bob Jones University students. The courses that I teach are Pediatrics (Nursing Care of Children) and Advanced Medical-Surgical Nursing. My passion is that students see nursing as a valuable ministry and follow in the example of Christ. A Christian nurse "loves his or her neighbor (his or her patient) as the nurse loves his or her self". Christian nurses accomplish much for Christ while counseling, teaching, and praying for assigned patients. I want my nursing students to learn the wisdom, gentleness and diligence that display the love of God.
My husband and I have served part-time as the Southeast Field Representative to Arabic Bible Outreach Ministry since 2009. My husband and I enjoy boating and offering hospitality at our lake home. I also enjoy visiting my six grandchildren in Saint Mary's, GA; Tjuana, Mexico; and San Diego, CA.